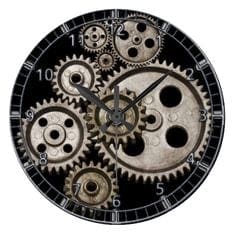 We encouraged people to provide their interpretation on what an Escape Room was!
We have collated the information and put it together for you.
What is an escape room?
An Escape Room is a puzzle induced adventure room where participants try to discover how to escape before the time runs out. It is like a treasure hunting game where you must find clues to solve the puzzle in order to escape. There are many tasks, locks and quests that you'll need to solve before escaping the room. It is an interesting team game that comes packed with lots of fun.
Escape Rooms are themed real-life puzzle games which are usually built around a story. Your team has 60 minutes to look for a way out before the game ends.  You will need to rely on your team.  Have a sharp eye for detail, use your intelligence and quick thinking to successfully make it out of the room.
Escape Room is an entertaining game for every fun loving person, especially if you're the type that likes puzzle video games. It is also good for anyone who is looking to try something different and fun. It is a game that is excellent for building teams and developing friendships. You can go as a team with your friends, family or co-workers of all ages.
The number of participants in the Elude Escape Rooms are from 2 to 6 players. It is very important for the participants to work together as players will rely on one another to solve the puzzles and complete the task.
You can leave the room anytime you have reason to do so while the game is on. Whether you need to get some air, take a break or use the restroom, you are free to go but the time will not be stopped.
Physical features of an escape room 
Winning Exit – This is the final door that you will escape through after completing the task.
Locks and Keys – These are the items that you will need to open to find more clues.
Multiple Rooms – Sometimes there is more than one room.
How do you get started?
You'll initially be briefed about the rules before you enter the escape room with some tips and pointers for new people so you get the most out of the game. A GamesMaster will lead you into the room and ensure you familiarise yourself with the basics.  Once the door is closed, a video would be played to introduce you to the story line and your specific mission for the room. After the introduction, the countdown begins and your group begin to hunt for the hidden clues to solve the puzzles, one of which will eventually lead to your escape from the room within the set time.
So why not book now at eludegames.com.au/book-now to see what all the hype is about.