Rubiks Gift Set (Includes Rainbow Ball, Magic Star, Tower Twister)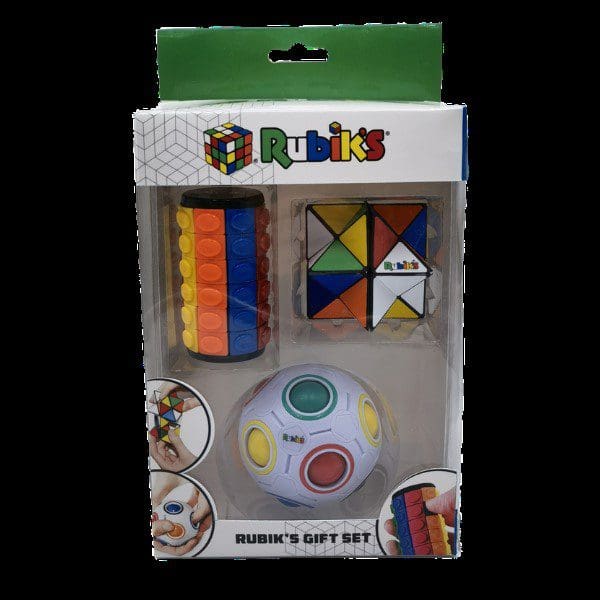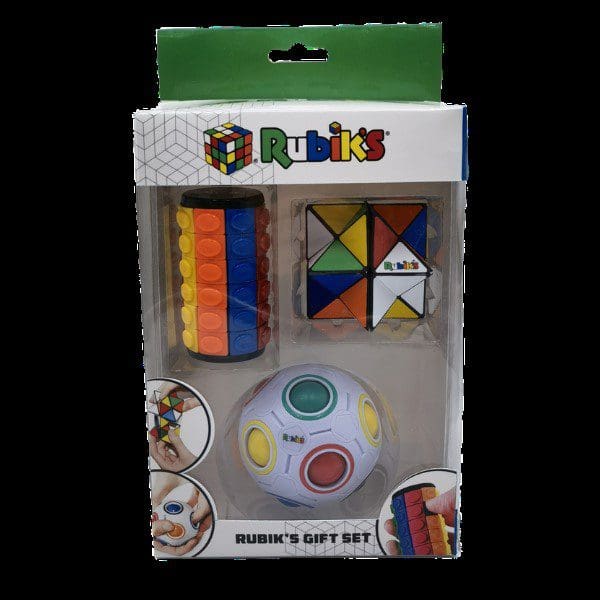 A one-time price of
$25.00
will be added to your order.
Product Description
Rubiks Gift Set
Includes:
Rainbow Ball
Magic Star
Tower Twister
Rainbow Ball
Rubik's Cube Rainbow Ball is the first ever Solving Ball produced by Rubik's Cube. Designed for improving memory, critical thinking and problem solving skills for both adults and 4+ ages kids. Addictive, fun and educational.
Magic Star
Rubiks Magic Star can be rotated and folded from any direction and angle without any restrictions, to transform into a myriad of geometric shapes. A perfect fidgeting hobby or gift for Thanksgiving, Christmas, office desk and more.
Tower Twister
Twist and slide your Rubiks Tower Twister to solve the puzzle, moving parts until each side is one solid colour. This rainbow-coloured fidget toy is inspired by the worlds most iconic puzzle, Rubiks Cube. Rubiks Tower Twister is a great exercise for logical thinking, hand-eye co-ordination and problem-solving skills.