ROKR 3D Wooden Puzzle Marble Run | Marble Parkour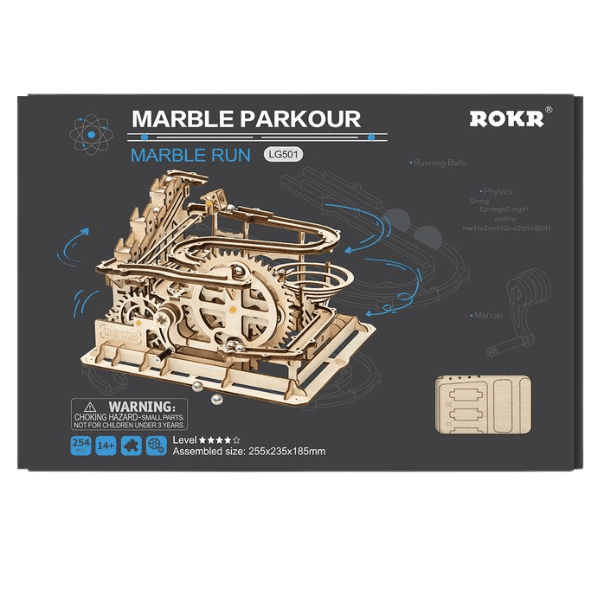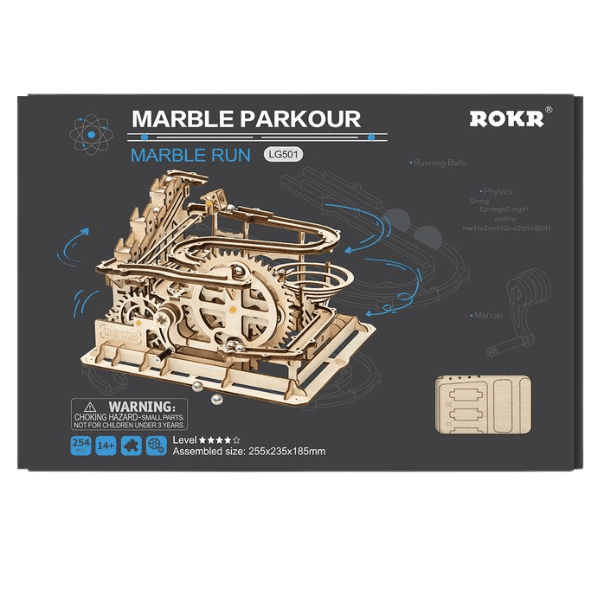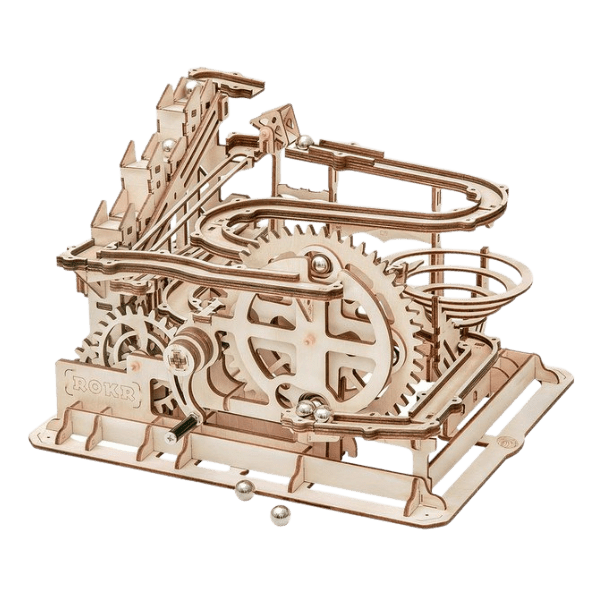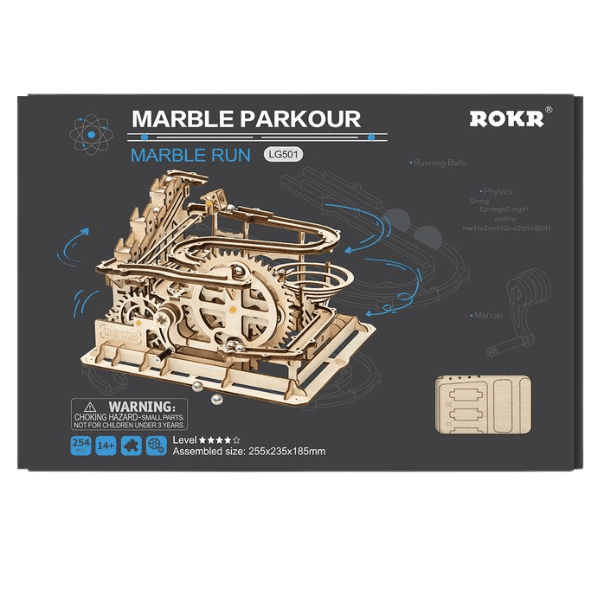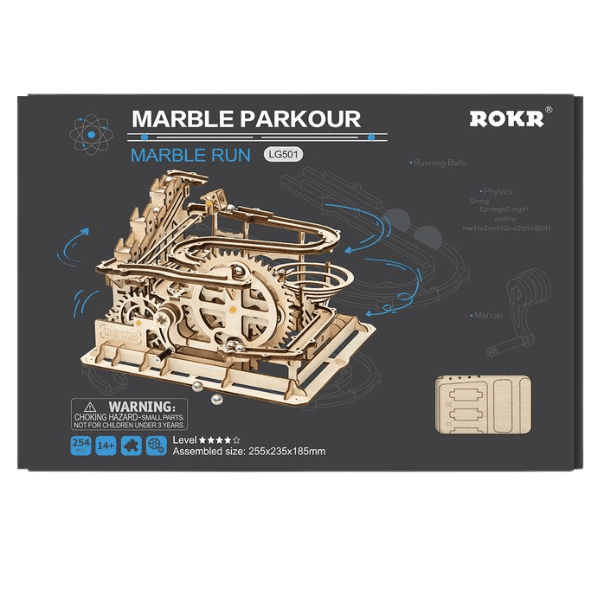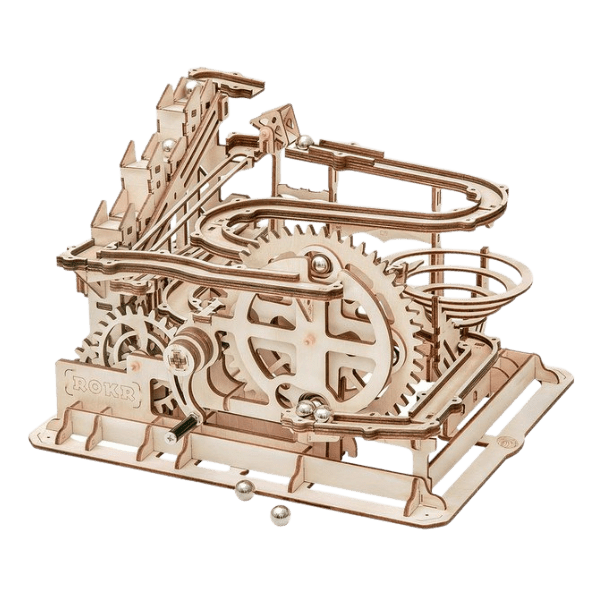 A one-time price of
$55.00
will be added to your order.
Description:
Marble Prowler is an intricate 3D wooden puzzle that showcases an effective engineering design. Full of twists, turns, and spirals, this marble run is a thrill to watch! It is run completely by mechanical means, no battery or electricity needed
🧠 [STIMULATING ACTIVITY] This is a great gift for all kids who like to engage in STEM learning with the best interactive materials available. Marble runs incorporate various engineering mechanisms, such as turning cogwheels and spirals. Stimulates creativity, focus, fine motor skills, and patience. No tools or glue are required.
🎁 [PERFECT GIFT] A great gift for birthdays, Christmas/holidays, or another occasion! This marble run is a conversation starter: a showpiece that you can proudly say you assembled!
💎 [HIGH QUALITY] The pieces of our marble runs are laser-cut from sheets of safe, non-toxic plywood for a precise fit. Each marble run comes with 10 steel marbles.
🛠 [ALL TOOLS INCLUDED] This kit comes with all the pieces needed to build the Marble Prowler marble run, including sandpaper, wood glue, wax, and hardware.
1️⃣4️⃣ Recommended for ages 14+
Assembled size is 10.0 x 9.1 x 6.5 inches.
Age: 14+
Material: Metal Ball, Wood
Assembly Time: 6 Hours
Difficulty: 4/5