Elude MM - Robot Madness 5-Pack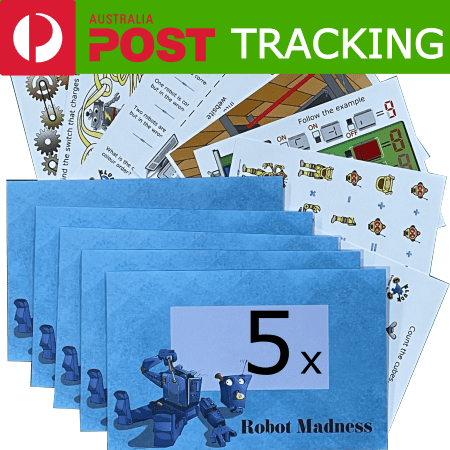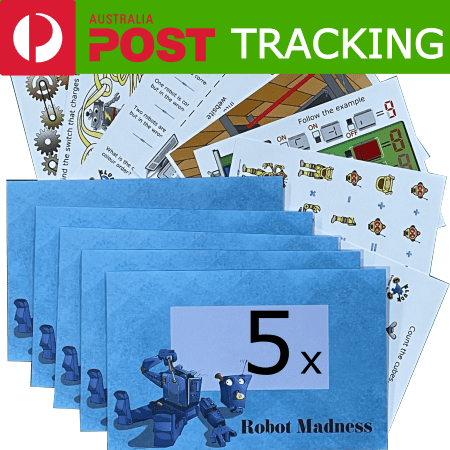 This item includes 5 Robot Madness Mystery Mail packs which can be sent to 5 different locations.
Work together with the robots to reveal the passcode that will open the door.
No mixed packs available, the multi pack means you have purchased 5 of the same pack. 
One (1) customised final answer page will be used for all 5 packs.
Notify your guests of a start date and time.
Recommend Host setup your preferred chat service eg: Zoom, Skype group for the players to get together to work on the pack.
Estimated Duration: Approx. 1 hour for Juniors
Recommended 8+
Includes Tracking postage Australia Wide 
Internet access required for the final answer.
Images shown are for display purposes only, as contents are printed double sided.