Metal Cast Puzzle - Twist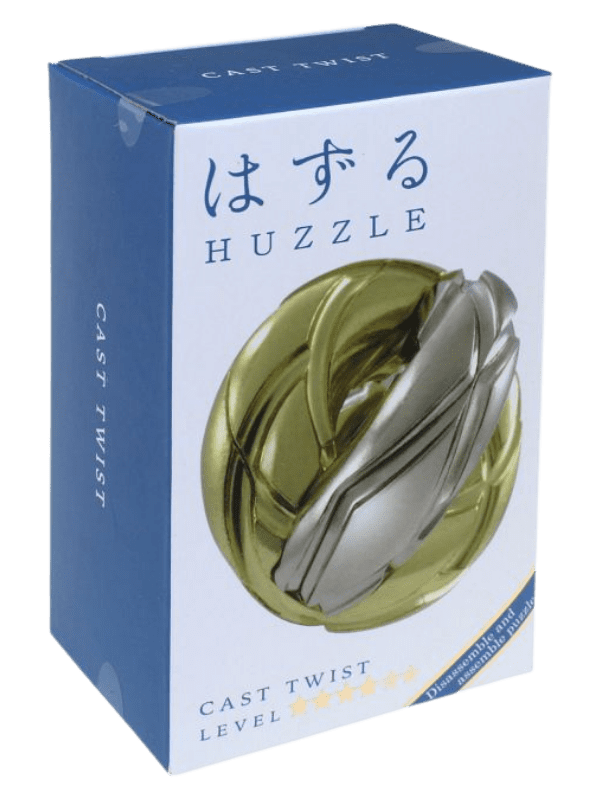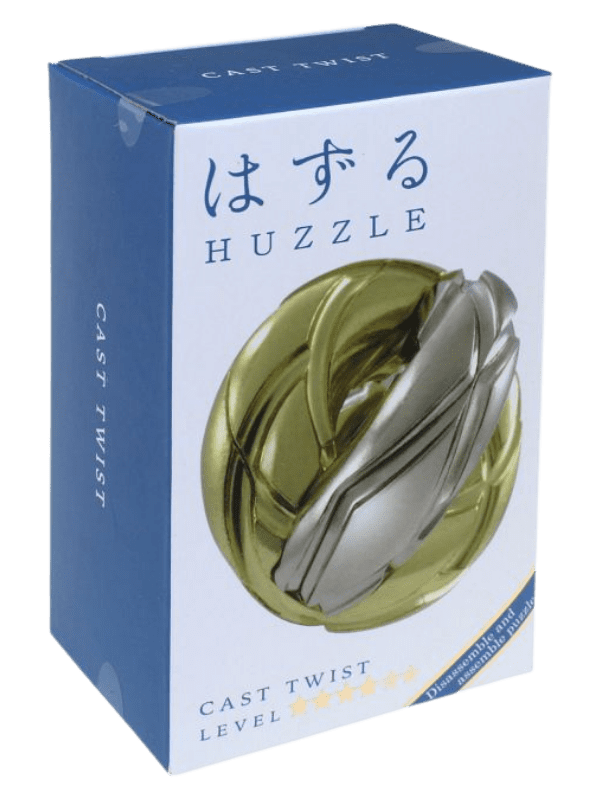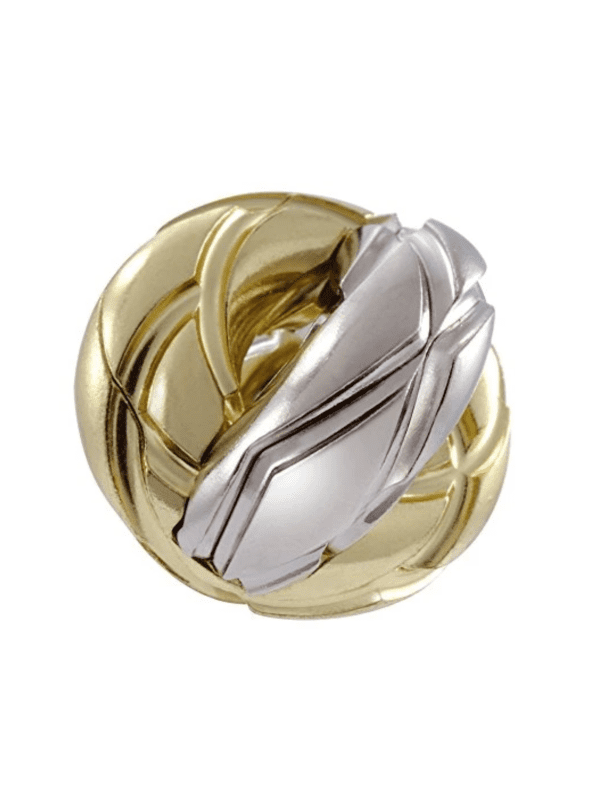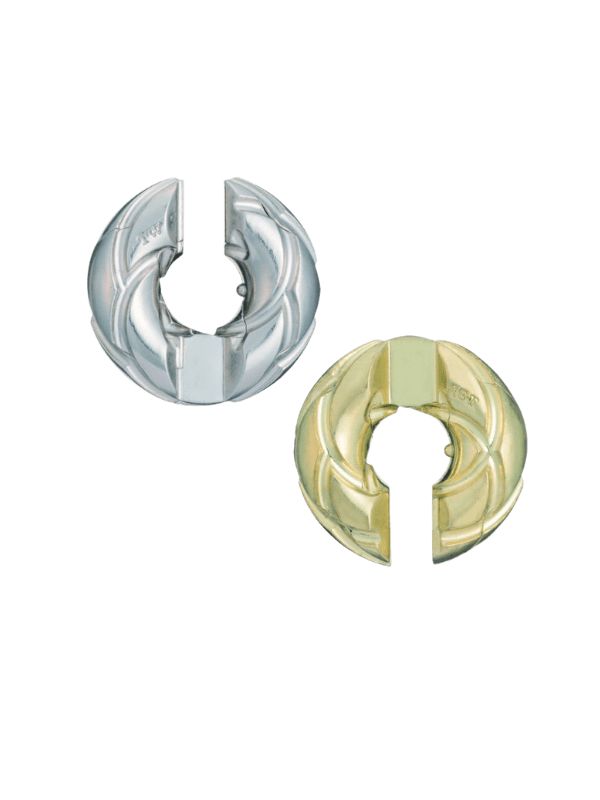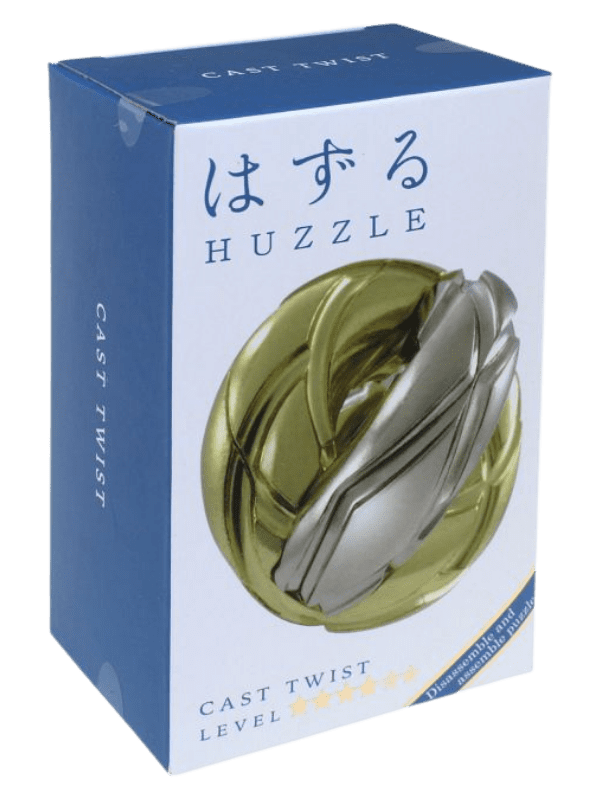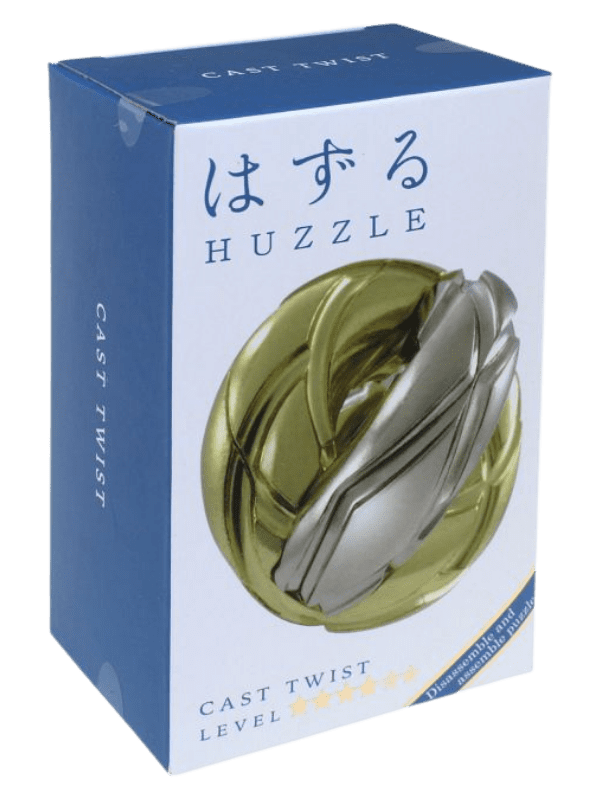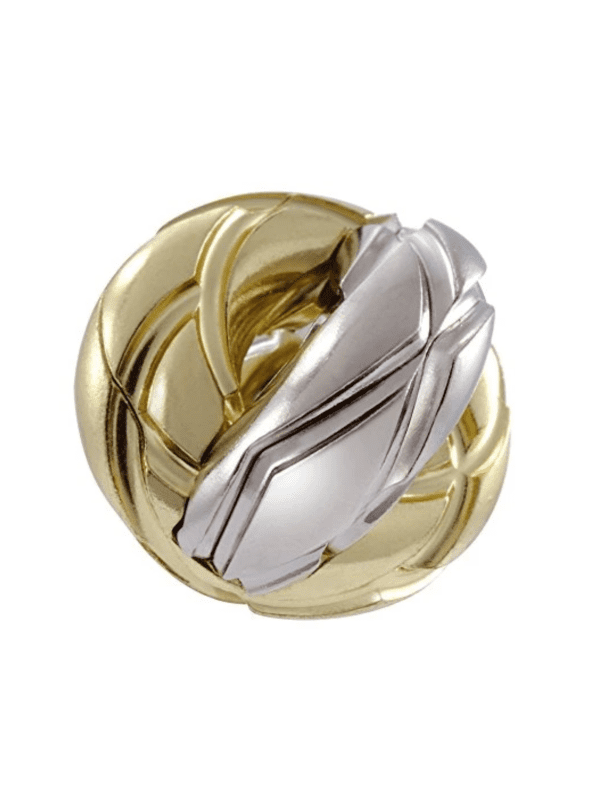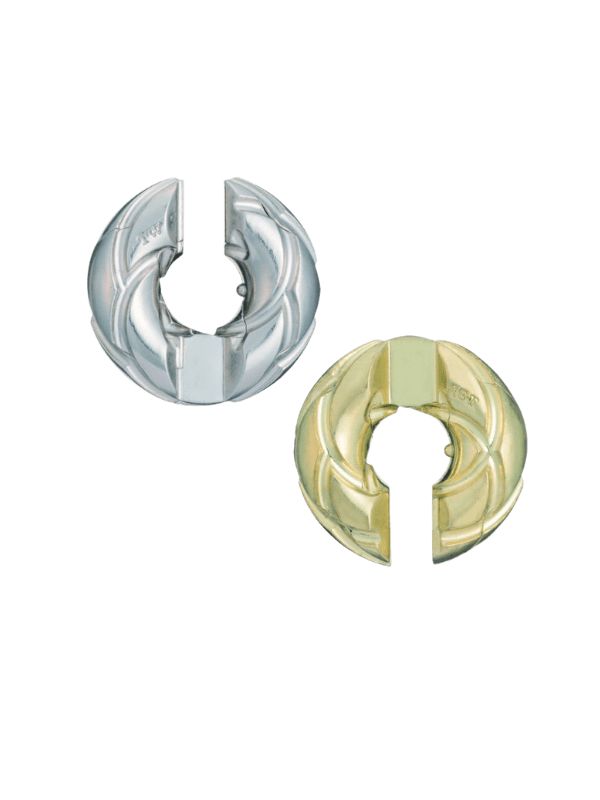 TWIST Cast Metal Puzzle from Hanayama Puzzles of Japan is a delightful and tricky brain teaser puzzle. It consists of a gold color and silver color ring The two are joined. Object is to separate the two pieces and then rejoin. Each piece has several strategically placed grooves circulating around.
Metal Puzzle
Can you take it apart and reassemble it? 
Age 8+
Difficulty 4/6