Escape Room the Game - 4 Games + Chrono Decoder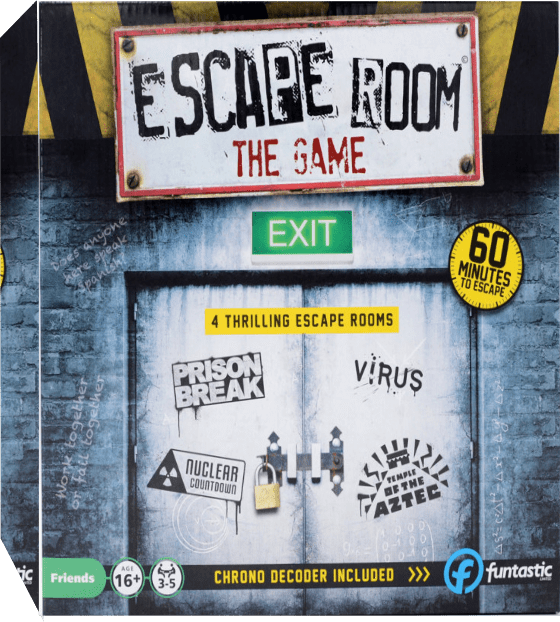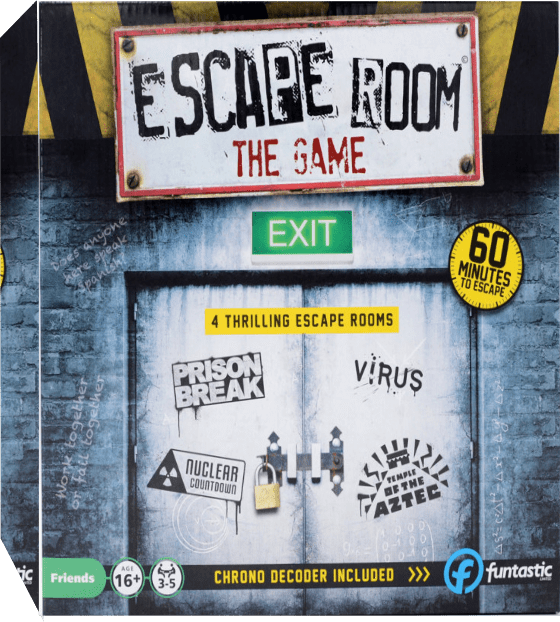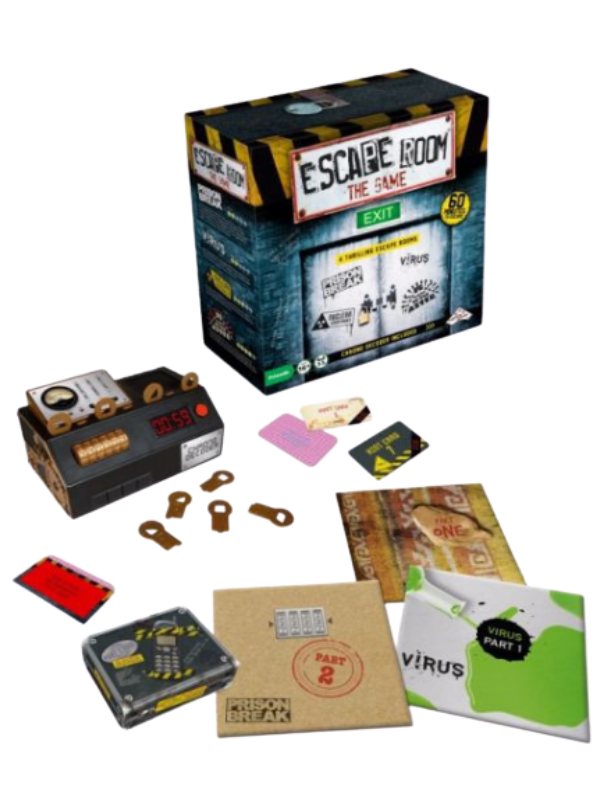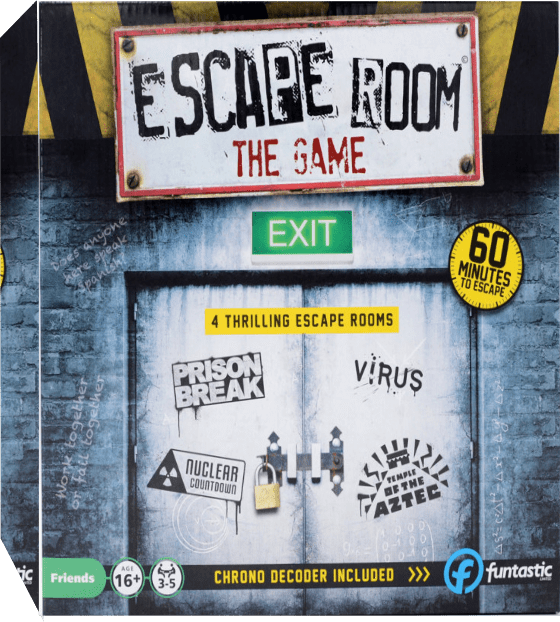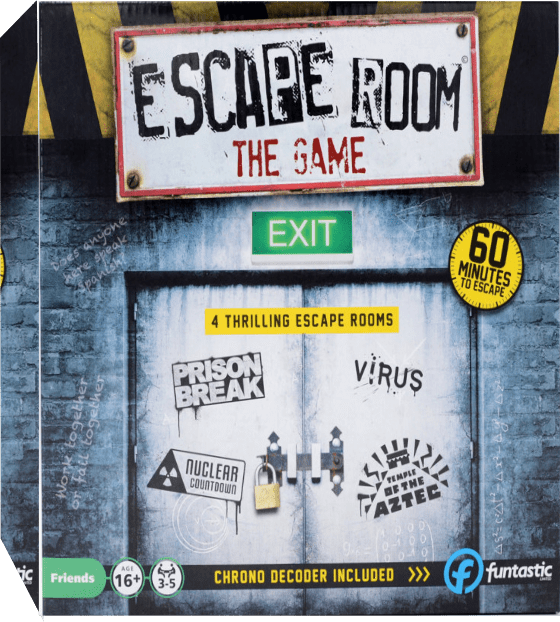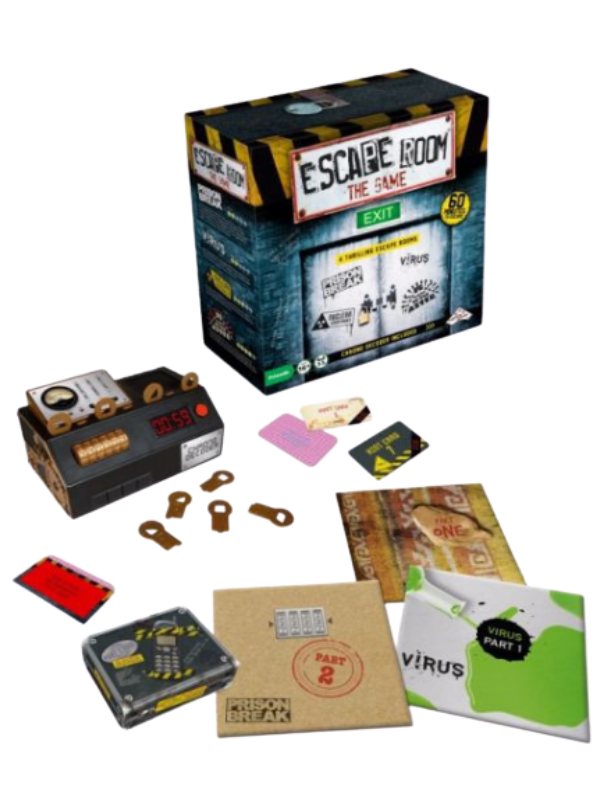 Welcome to "Escape Room The Game" by Identity Games. Feel the thrill and enjoy the mystery of an escape game in your own home! As is the case in Escape Rooms, the objective is to find the codes to "escape" within 60 minutes by solving puzzles and riddles.
Teamwork, good communication, ingenuity, creativity, logic, and attention to detail are all very important in this exciting game. 
The box contains four thrilling Escape Room adventures "Prison Break, Virus, Nuclear Countdown & Temple of Aztec" and each adventure has three parts.  In each part, you must find a code consisting of four keys that you enter into the Chrono Decoder by using four of the 16 keys. 
You start by opening an envelope and reading the introduction of the mystery. Solving the mystery is self-explanatory. In addition, the envelope are different attributes necessary for finding the final parts of its code. And for every player there is a personal puzzle that could be launched immediately.
Each turn you explore one of the elements in the room on the board. Here you will find probably one or more hidden clues to carry along a portion of the commission. Are you up for the Challenge?
Recommended 16+
Players 3 - 5
Approx: 60 minutes per game.