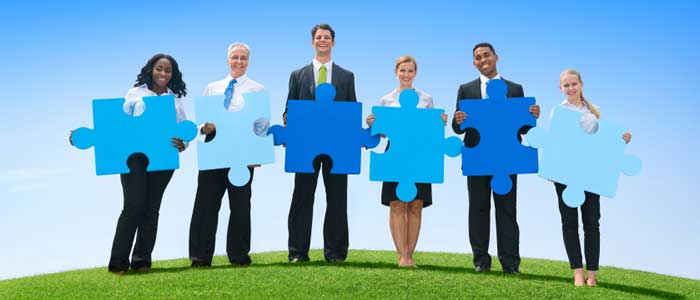 Building a team around the Escape room is an ever-evolving trend that involves role-playing games, in case you didn't know! Yes, you heard it right. You enter a themed room with a task to solve the room's mystery within the stipulated time. When you solve the mystery or time runs out, the experience is over.
Venue for your Experience
Elude Escape Rooms in Galston offer multiple themed rooms that create an immersive experience. The puzzles are set to challenge teams. Try being a Private Detective in a Mystery or Find the Hidden Capacitor before the ransom time is up.  With all our scenarios we ensure the bonding between the participants is to the fullest, only then would they be able to solve the mystery.
Organisations Love It
Companies want their employees to work collectively, towards achieving the goals set by management. There is great outcomes from testing their potential in an escape room adventure.  It focuses on team work by the individuals that work closely together daily in the work environment. It's a test of the efficiency of employees both at the individual and collective level, in a relaxed and fun setting.
Advantages Escape Room Team Building Could Bring In
Building a team through escape rooms, you're bound to accrue the following benefits:
One Team: One Goal
Individuals striving for a collective goal is one of the biggest escape room team building advantage. They have a goal in sight, to get out of the room after solving the mystery. Similarly, when they work together in a company or a project, their aim is to finish the project or achieve what's expected from it.
A Fair Assessment Of The Team Members
In situations or the setting that has been created, time pressure goals are set, and the actions and behaviour of participants differ. This would help managers to understand the potential of their team members in a similar situation at the workplace and how they'd behave when a similar thing happens while working on a project. At the workplace, it gets a bit difficult to assess an individual's capacity to manage conflict and most of the time managers have to intervene but in an escape room, there isn't your manager to take you out of the problem, and you are completely at the mercy of your teammate. Management gets in a better position to judge an individual's abilities at the time of conflict. The manager would be able to craft out an improvement plan.
Did Your Goal Change Your Mindset?
When you have a clear goal right in front of you. Your mindset is absolutely clear on how to achieve it and what you'd need to make that happen. In an escape room, every individual knows that they need to somehow get out. They will do everything to "Escape". Escape rooms tend to prepare the participants to tackle problems more collectively rather than doing your own part and blaming your team members for the undone. After all, only blaming them won't help, you need to help them if you want to escape. If you belong to the mindset that says growth. You will take this as an opportunity to learn a thing or two.  Whereas the fixed mindset individual will only be waiting for the clock to tick and not try anything out of the blue.
Looks Within the Team?
It's from within; the team wasn't seen like that before. It's their inner self that's taken over in the unusual setting that would give you a better idea of what happens when a team or project is in dire straits. Skill sets that the team members possess such as problem-solving skills, resolution of conflicts and a non-learning mindset, everything would come right in front of you in just a couple of escape room ventures. You get to know which of your employees stand out with each skill set or lack thereof, by observing the Escape Room experience.  Elude Escape Rooms also offer exclusive access to Managers to sit in the control room and observe their team at work.
Managers get to know the actual strength and weaknesses of their employees from an escape room, enabling them to train their staff accordingly.
My Team's Engaged With One Another
Escape rooms involve fun-filled social activities that engage the team in a particular setting. You'll have to search for treasure, solve a riddle in a mysterious puzzle or a problem-solving exercise that would require every set of skill you might have. Individuals who play games are better learners, a Stanford Education Study found, and when these games involve your work teammate, you will get to know them better.
Employees are given an adventure to thrive and have a bit of fun, at the same time.
Want to learn more about how we can help build your team stronger.  Visit our website or call us on (02) 8005 0077