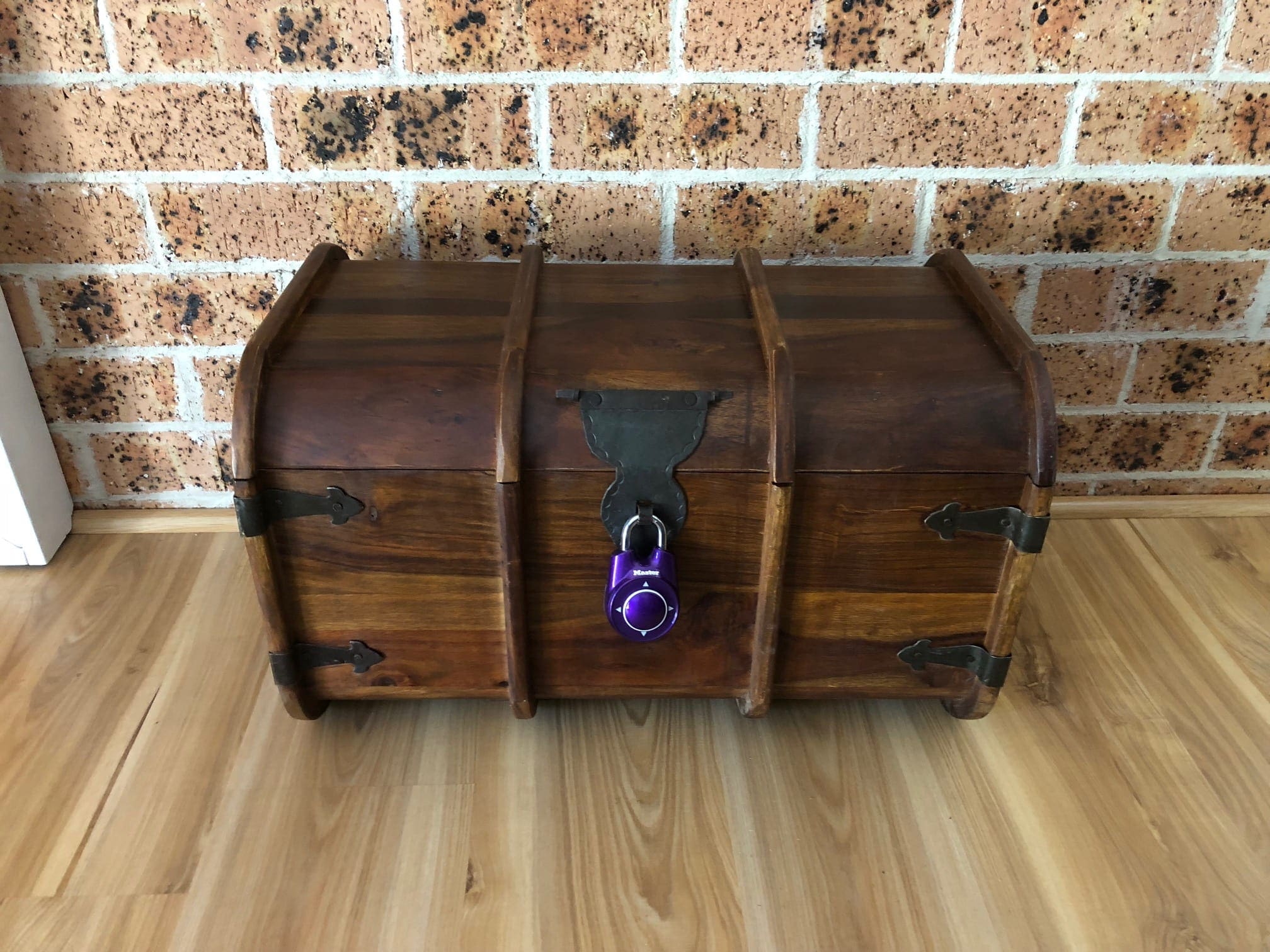 Elude Escape Rooms are sponsoring Relay for Life
As a company we wanted to be able to give back to the community and support a well known charity.  The Cancer Council.  With so many families effected by cancer every day, we hope that one day soon they will be able to find a cure for this life threatening condition.
Elude Escape Rooms will have a booth at the Castle Hill Showground on Saturday 19th May 2018, we have made some gorgeous Treasure Chests incorporating a 10-15 min escape the box experience.
So come on down and test your skills and see if you can Beat the Box.
It will be $15 to play with money being donated to the Relay for Life Fundraising Event.
It has been fun, designing and developing these treasure chests ready for Relay.  Darren has done an amazing job of putting this all together for a great cause.  They look absolutely amazing I am so very proud of the work he has done.
Relay celebrates cancer survivors, carers, and their friends and families – bringing communities together at Relay's across Australia.
Every single donation counts, it doesn't matter whether it's a gold coin donation or $500 donation. Every donation is generous and all funds go to State and Territory Cancer Council's around Australia to fund research, prevention and support services.
Here's how you're making a difference
Through the funds raised at Relay For Life, more than 61,000 Australian lives have been saved over the last 20 years. Improvements in cancer prevention and screening mean that less people will hear the words, "you have cancer".
Your donations at work
 $5 can help us give a newly-diagnosed cancer patient important support and information resources to help them through their cancer journey.
$10 can help offer free exercise programs that assist cancer patients in building strength and fitness during and after treatment.
$25 can help transport cancer patients to and from hospital for treatment.
$50 can help the Cancer Council 13 11 20 provide free and confidential information and support on all aspects of cancer.
$100 can help provide free accommodation for cancer patients, their families and carers during treatment.
$500 can help pay an overdue electricity, phone, gas or rates bill for a cancer patient who has not been able to work.
$5000 can help fund ground-breaking research into new and better ways to prevent, diagnose and treat cancer.
So please support our Team by clicking here 
#RelayforLife #CancerCouncil #EludeEscapeRooms