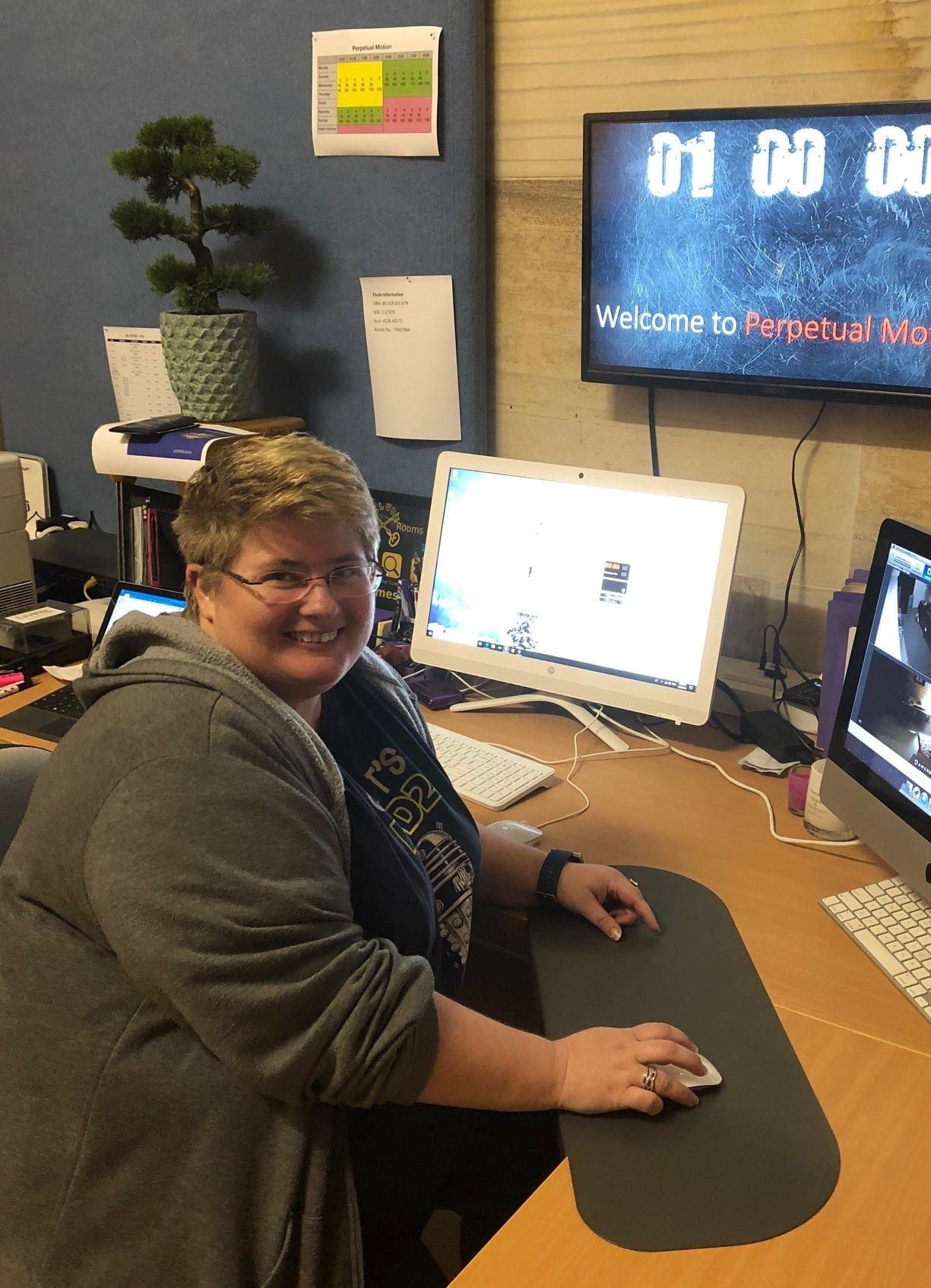 Want to do what I do for an hour?
GamesMaster an Escape Room!
Elude have an exclusive offer available to room participants,.  If you want to come and watch the game you have already played and see your friends/family experience what you experienced.
We already offer the same service to Corporate companies so that Team Leaders, Managers & HR can view, potential new recruits or to help understand the dynamics of their teams.
Benefits
Managers and Team Leaders this is a great tool to observe the following skills
Team Work
Communication
Sharing ideas
Following Instructions
Identifying Tasks
Attention to Details
So we decided to open this up to our wonderful customers as well.  We appreciate you referring other people to come and do our rooms, so as a thank you we thought you might like to experience it from the other side.
We had Elissa come back to watch her friends go through the room.  Elissa even surprised herself that she was encouraging them along from the control room (unfortunately they couldn't hear her).  If this is something you wish to do feel free to drop Elude an email at info@eludegames.com for more details.