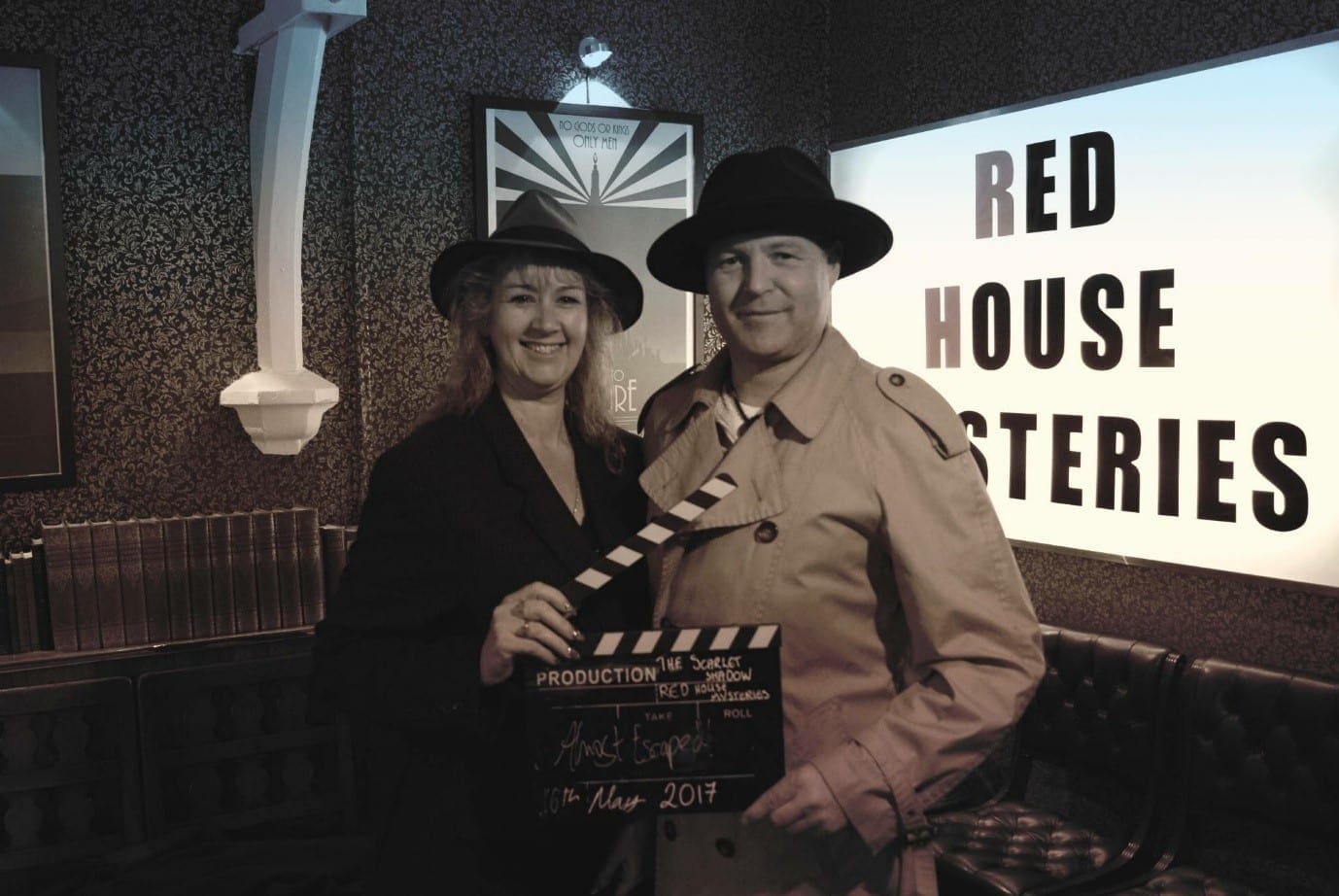 Starting a new business has its challenges, let alone starting one that not many people have heard about before.
Darren and Julia started Elude Escape Rooms in May this year whilst on an overseas trip to Europe visiting 7 countries (including locations such as Torquay, London, Leeds, Edinburgh, Aberdeen, Amsterdam, Dusseldorf, Paris, Venice, Pisa, Florence, Rome, Mussomeli, Malaga, Granada) where we got introduced to an Escape Room, with neither of us having heard of one before we were convinced to try one out by Darren's sister Jackie (being an Accountant our expectations of a thrilling time were somewhat subdued), telling us "Darren you will love it, it's full of puzzles".
Our first room was The Scarlett Shadow – Red House Mysteries in Exeter – Devon UK. It was a private investigator theme, this was such well themed Authentic setting that we were literally blown away, we instantly booked their second room before leaving and still look back today as one of our best rooms.
Needless to say Jackie was correct and we booked in for more and more, every destination we went to we booked into an Escape Room. After about 10 we wondered why we had not heard of these back home, so we Googled them in Sydney to find there were only a handful compared to the hundreds overseas. By about 15 we had decided this was something we wanted to do as a business on our return, we were hooked by the Escape Room bug and couldn't get enough of them.
Having completed 60 rooms whilst overseas and both coming from running businesses and management roles we were armed with enough information to hit the road running on our return.
We started construction of the Office area and in July 2017 and completed that in September 2017 whilst also starting construction on our first room – Perpetual Motion – which was completed in November 2017.
It has been such an exciting journey so far, with an Escape Room blogger reviewing our first room as "One of the Best in Sydney" we are now in construction of the next 2 rooms.