Unlock - Tombstone Express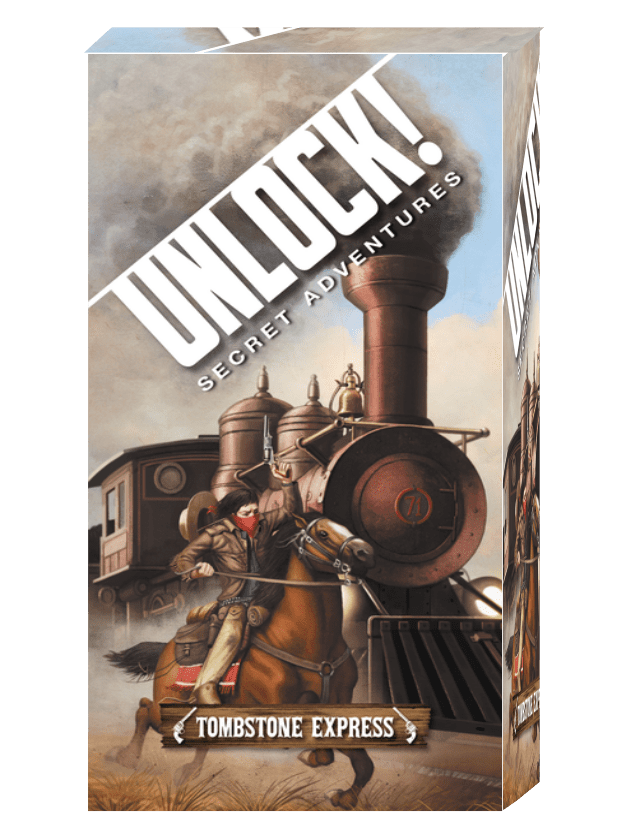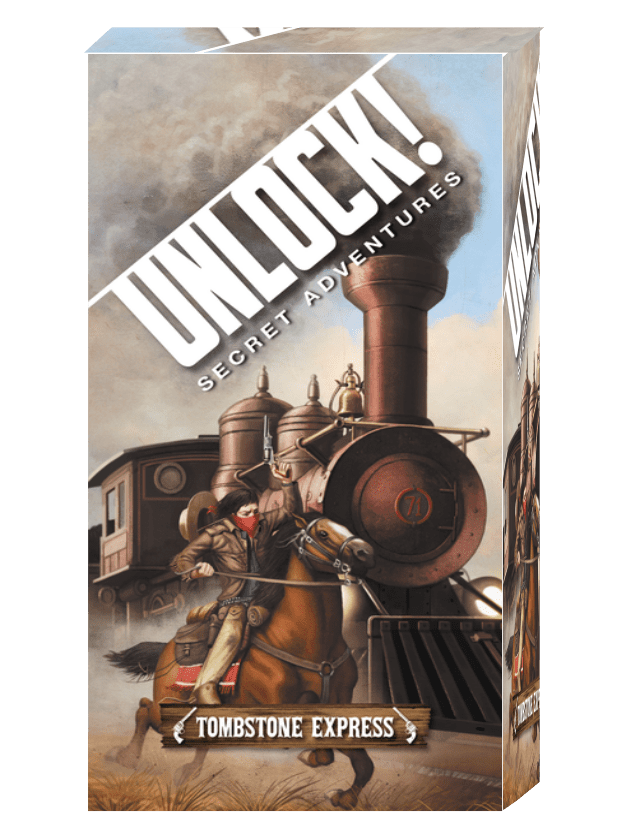 A one-time price of
$27.00
will be added to your order.
The train you're escorting through the Wild West contains some precious cargo. It's up to you to survive the adventure and escort it home safely. Tombstone Express is a brand new Unlock! adventure for up to six players. With just one hour on the clock, players must work through a deck of sixty cards as a team, searching for clues, combining objects, and figuring out puzzles to escape. The free Unlock! companion app runs the timer while providing clues, giving you hints, and helping you succeed. Once the team has reached the solution and entered the correct code, they've escaped and the game has been won!
Key Selling Points
- This brand-new adventure for Unlock! challenges players to enter the wild west and work through puzzles and obstacles to escort a cargo train
- Unlock! captures the exhilarating, heart-pounding excitement of a physical escape room adventure without leaving the tabletop
- Players have to use deductive reasoning and logic skills to progress through the adventures
- The free Unlock! companion app supports integrated gameplay by having players input codes, interact with machines, and receive hints
- Skip the rules and learn the game quickly with the included in-box ten card tutorial!
1 - 6 players
10+
Difficulty Level: 2 out of 3