Escape Room - Trapped - Carnival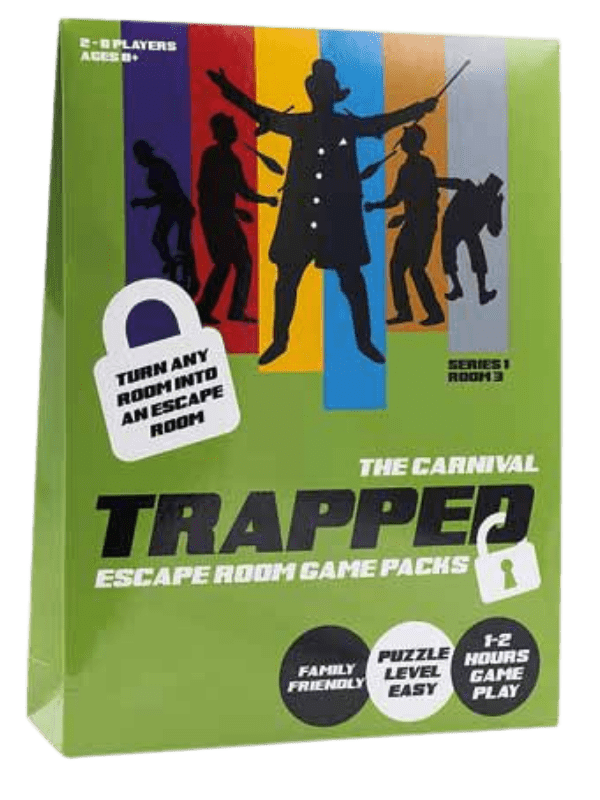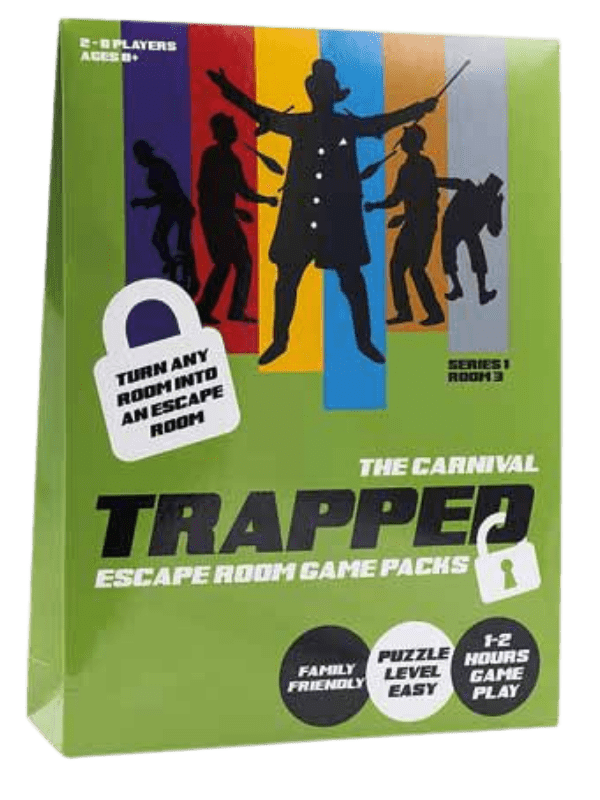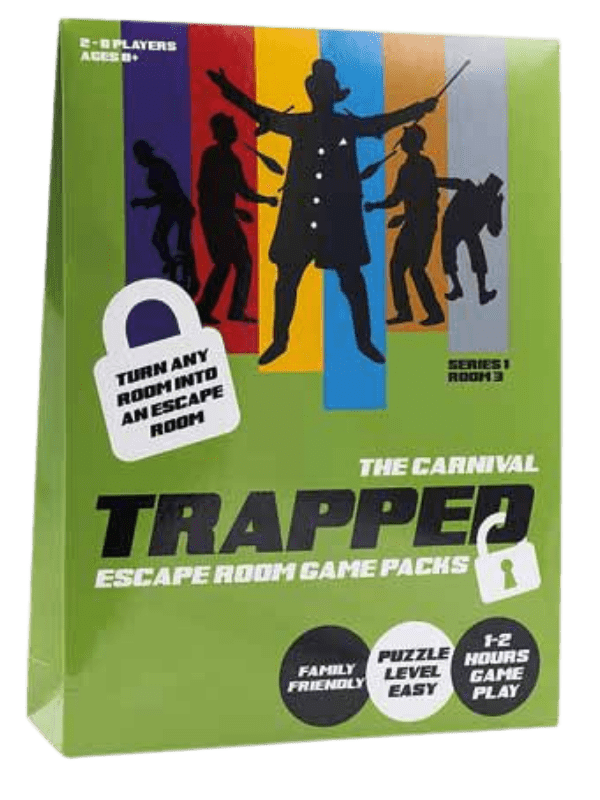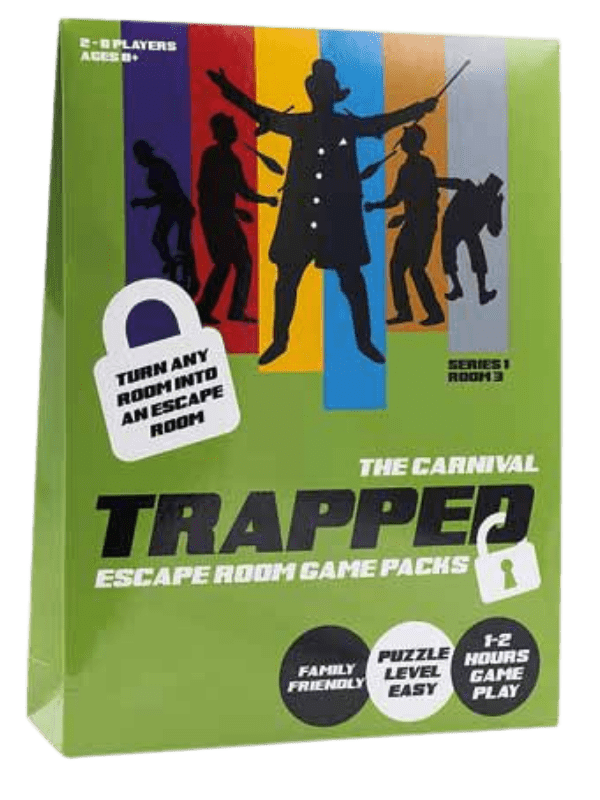 A one-time price of
$19.00
will be added to your order.
Minimum purchase amount of 5 is required
Play in groups or race head-to-head with your friends and family to win a job at the mysterious Muggins Carnival
All the fun of a cooperative escape board game – without the board
You all play at once. No turn taking, for adults and kids (age 8+)
Real codes to crack and tests to pass in this interactive family game
Perfect for the family as a birthday gift or Chirstmas present
Complete with code reading square, puzzles, clues and solutions
CARNIVAL: Solve the Puzzles. Live the Dream!
TRAPPED bridges the gap between board games and escape rooms. How? By turning ANY room into a family-friendly escape-room adventure where you move around the room actively solving puzzles. In Carnival, your lifelong dream is to work among the jaw-dropping performers of Muggins Carnival – but wait… Nothing is what it seems as you race to solve the Ringmaster's baffling puzzles. Work together as a team or go head-to-head with other players to see who'll be crowned King or Queen of the carnival.
Age 8+
Players 2-6
Difficulty: Easy