Escape Room - Trapped - Bank Job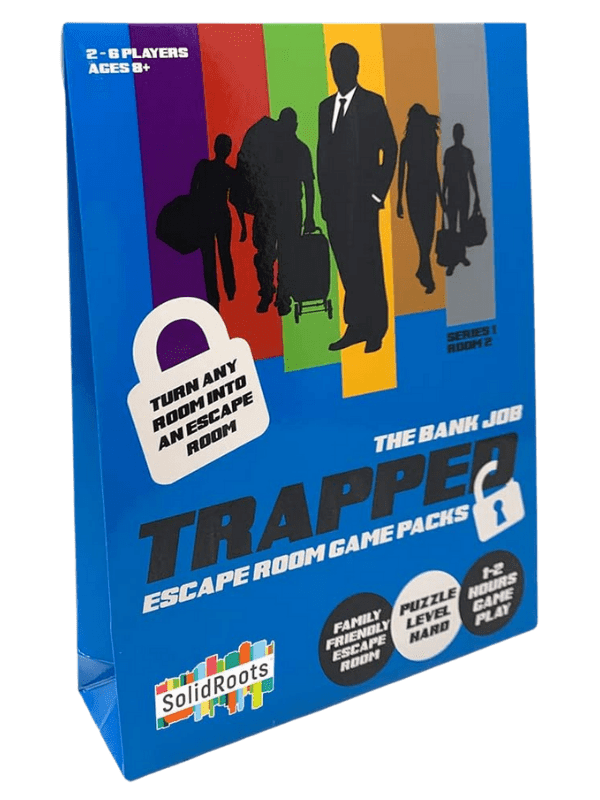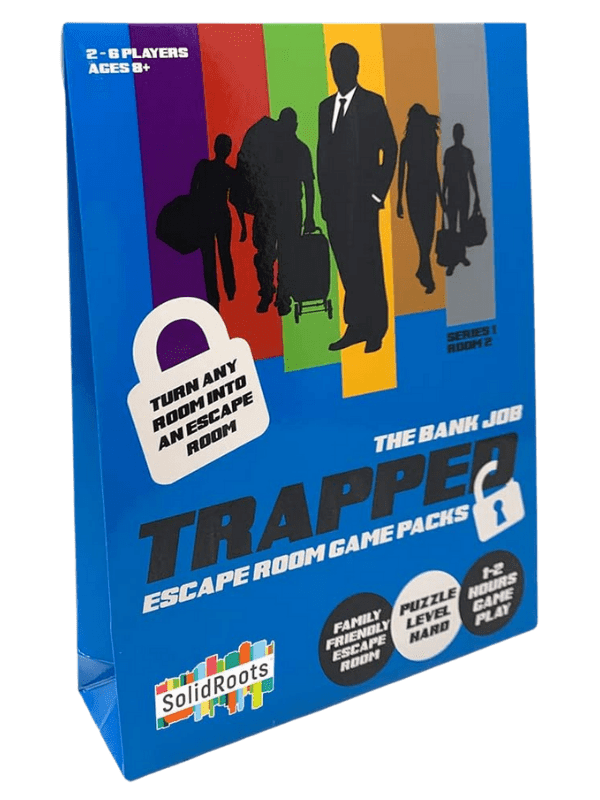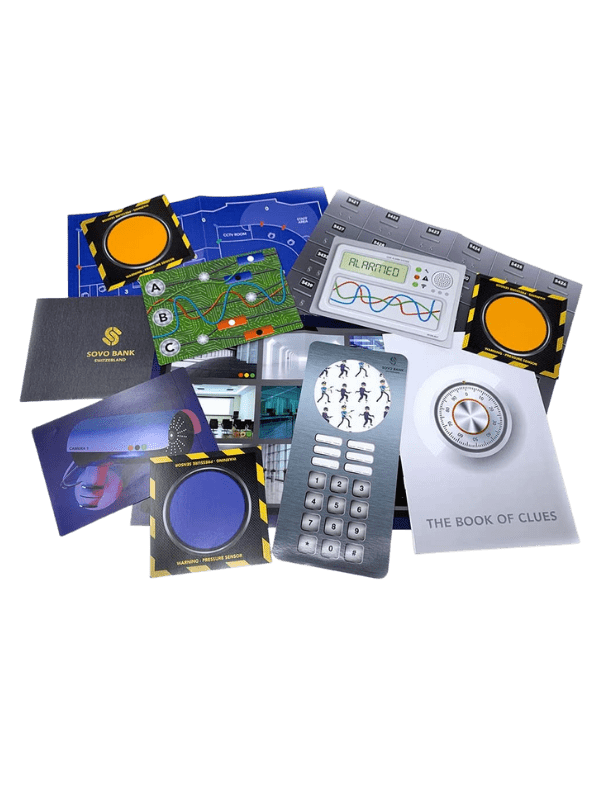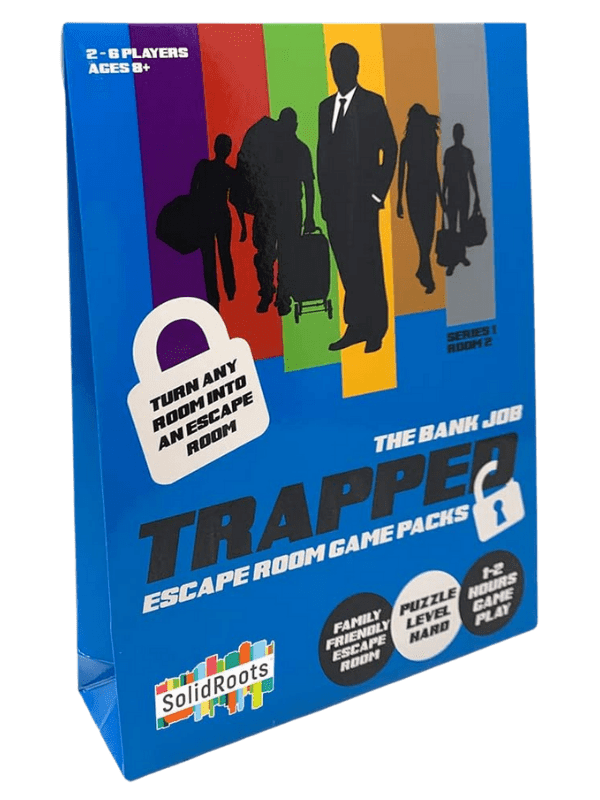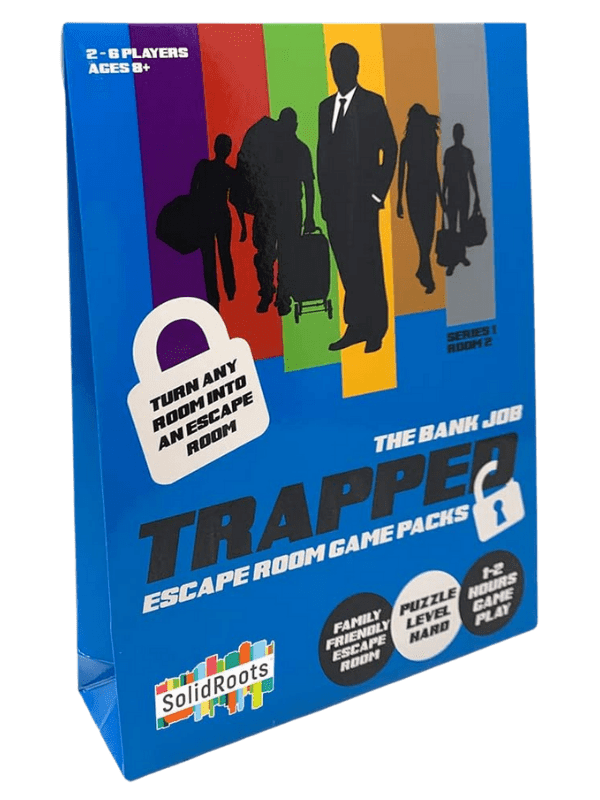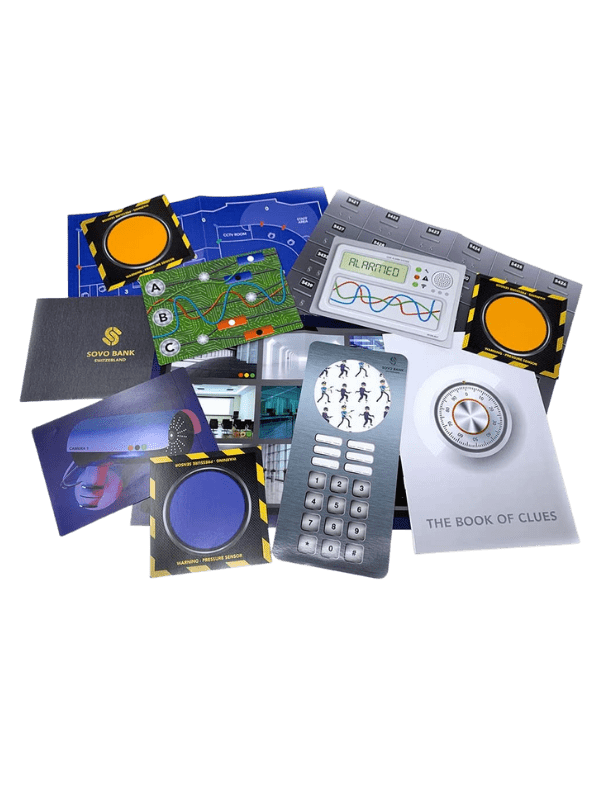 A one-time price of
$19.00
will be added to your order.
Crack the clues, open the safe – exit the vault
All the fun of a cooperative escape board game – without the board
You all play at once. No turn taking, for adults and kids (age 8+)
Real codes to crack and tests to pass in this interactive family game
Perfect for the family as a birthday gift or Christmas present
Complete with code reading square, puzzles, clues and solutions
Bank Job: Crack the Clues. Open the Vault.
TRAPPED bridges the gap between board games and escape rooms. How? By turning ANY room into a family-friendly escape-room adventure where you move around the room actively solving puzzles. In BANK JOB, you and the other players are a gang of bank robbers… Intel suggests that if you're a party to this one job, you'll be set for life! Locked in a secure vault and under heavy surveillance, can you work together as a team to pull off the crime in the nick of time? Sleeping gas has knocked out the security guards and everyone else in the building so you're safe for now… But hurry! In sixty minutes you'll need to choose your strategy: finish the mission or abort – and run!
Age 8+
Players 2-6
Difficulty: Hard