Escape Room - Trapped - Art Heist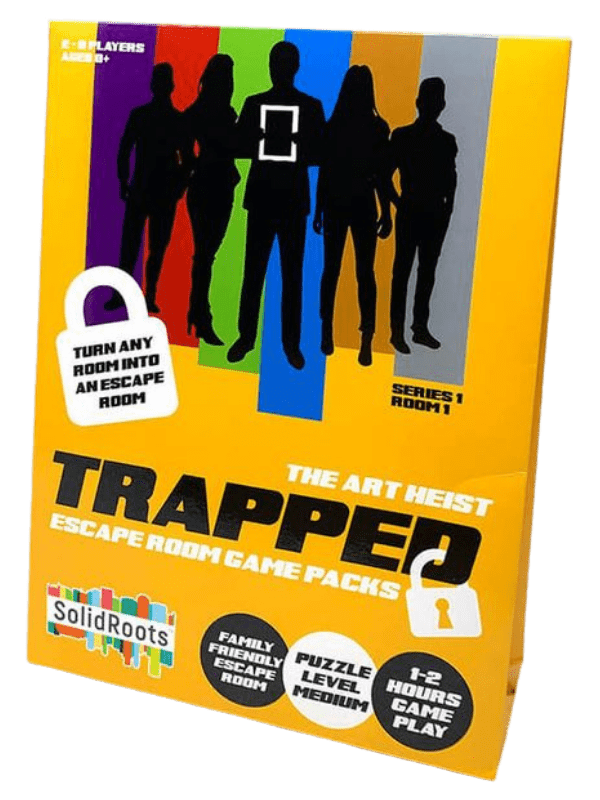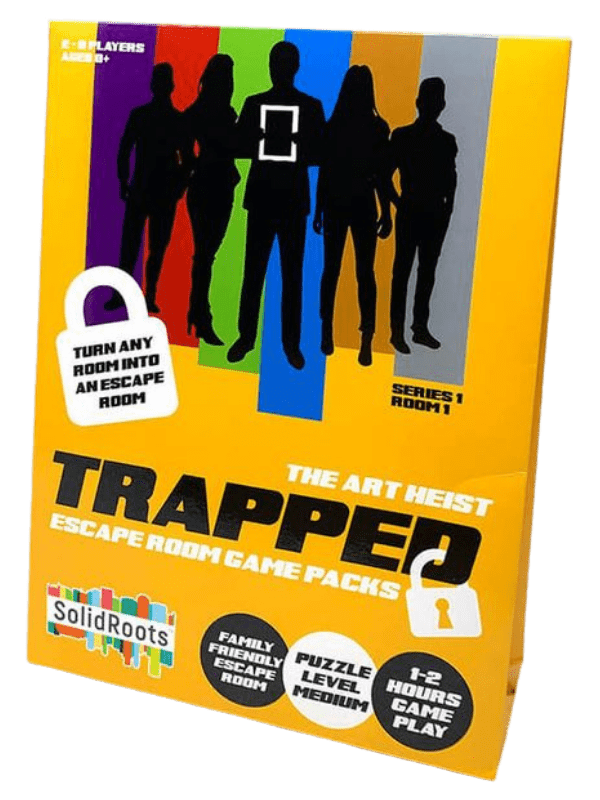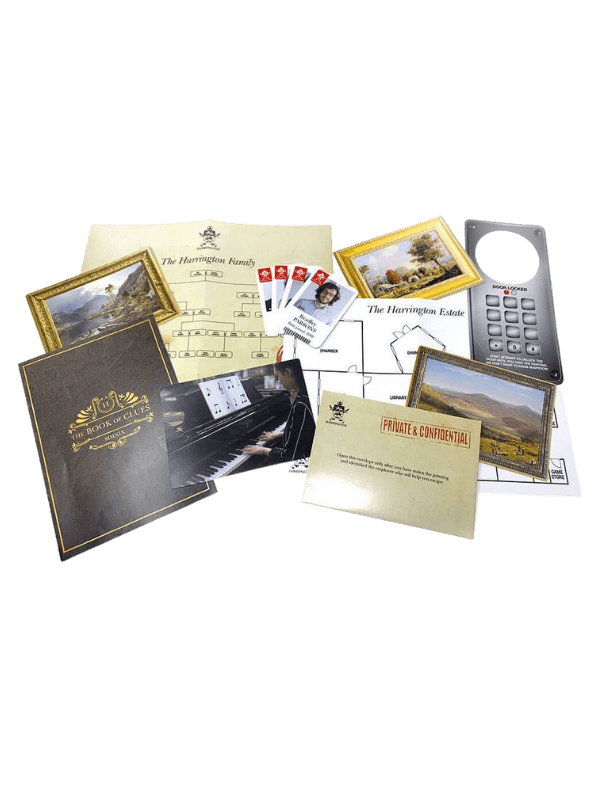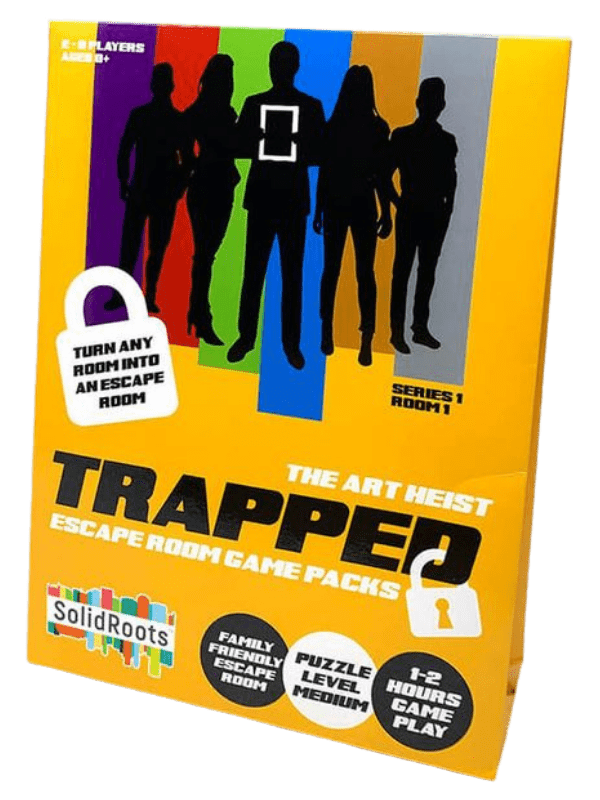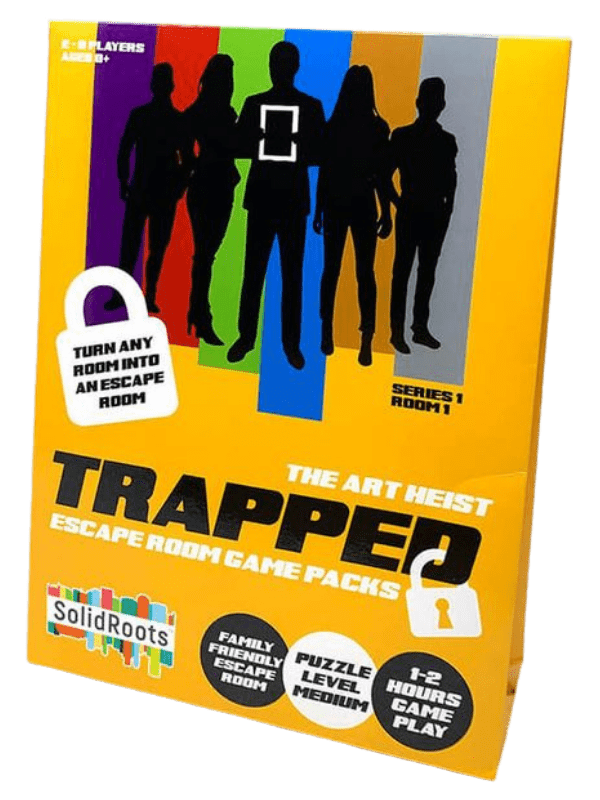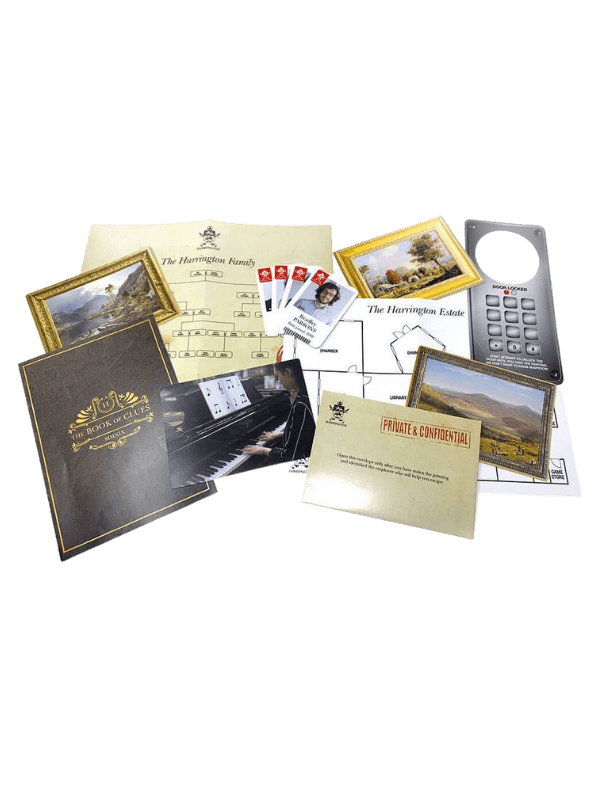 A one-time price of
$19.00
will be added to your order.
Work together to solve the puzzles, steal the painting and flee the room
Turn your house into an escape room, up to six players
You all play at once. No turn taking. For adults and kids (age 8+)
Real codes to crack and tests to pass in this interactive family game
Perfect for the family, great gift for birthdays, game night or Christmas
Complete with How to Play booklet, clue reader, posters, clues and solutions
Art Heist: Steal the Painting. Flee the Room.
TRAPPED bridges the gap between board games and escape rooms. How? By turning ANY room into a family-friendly escape-room adventure where you move around the room actively solving puzzles. In Art Heist, the obscenely-rich Harrington family invites you to an exhibition of their priceless art. Upset that his family hoards wealth, though, their youngest son, Charles, asks your party to steal a painting… Fearing detection, Charles leaves only a series of clues to help you find the right artwork. But you're not alone! Charles has also convinced one of the staff to help you escape... Can you find the painting, steal it and flee the scene – all in 60 minutes?
Age 8+
Players 2-6
Difficult: Medium