Rubiks Gift Set (Includes Squishy Cube, Infinity Cube and Spin Cublet)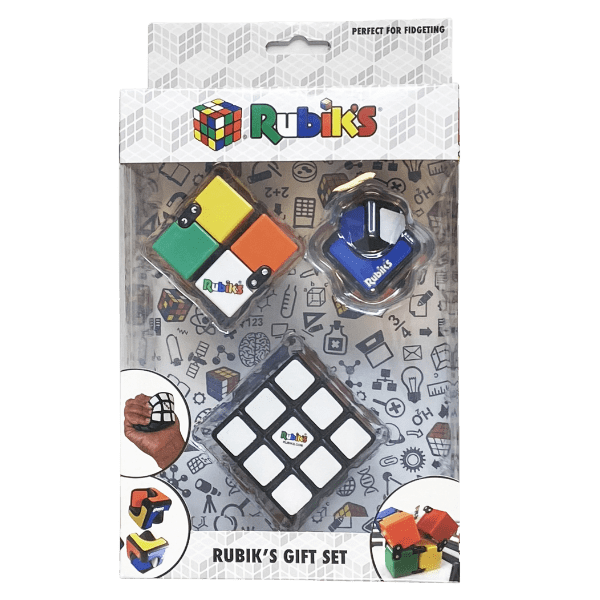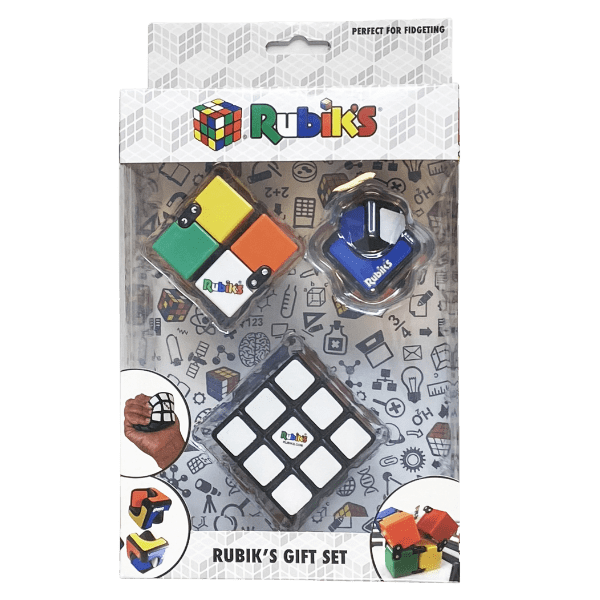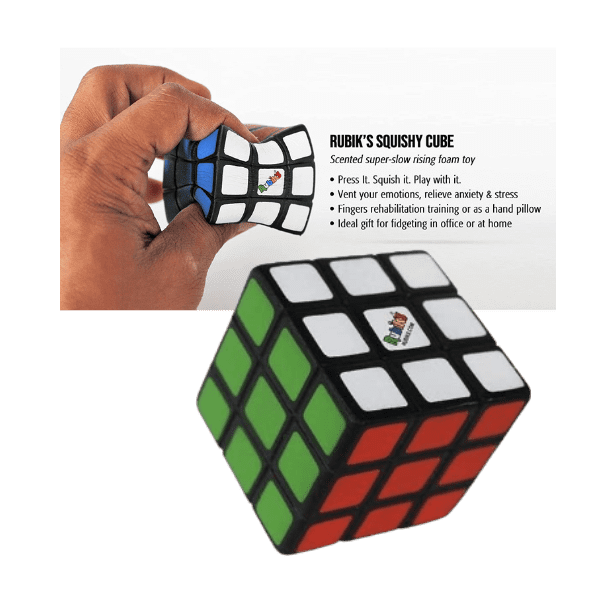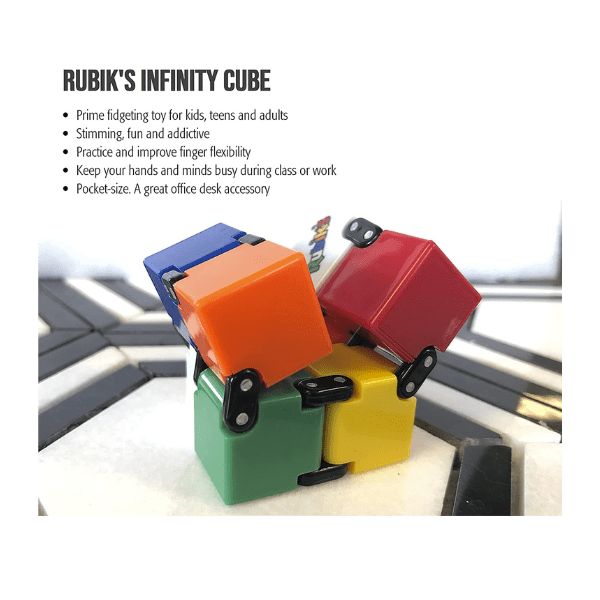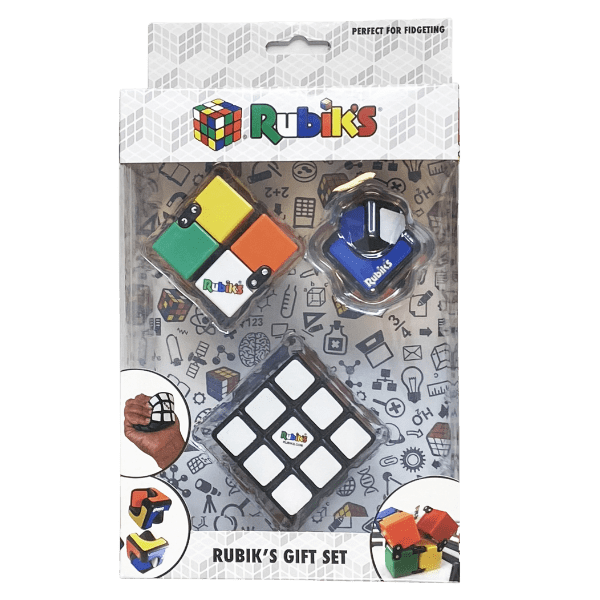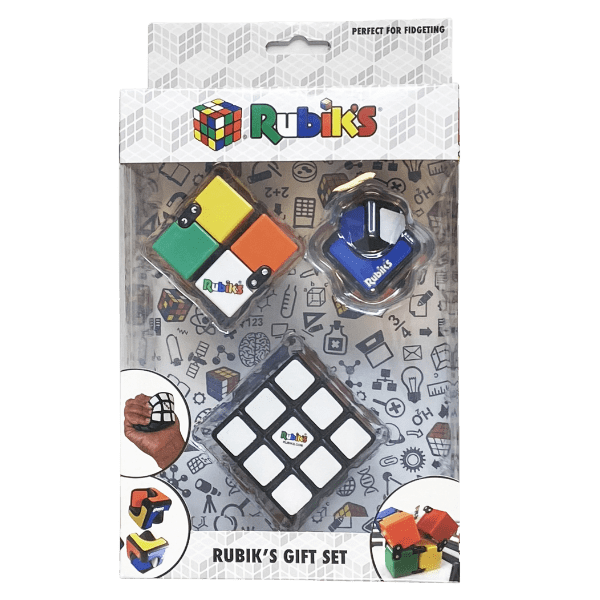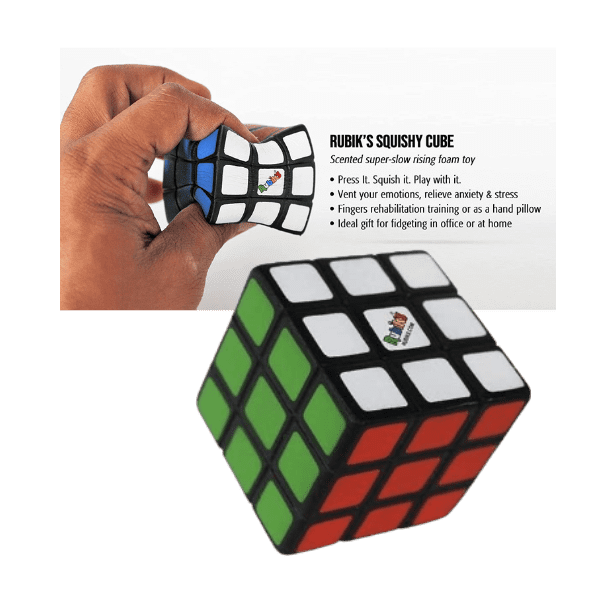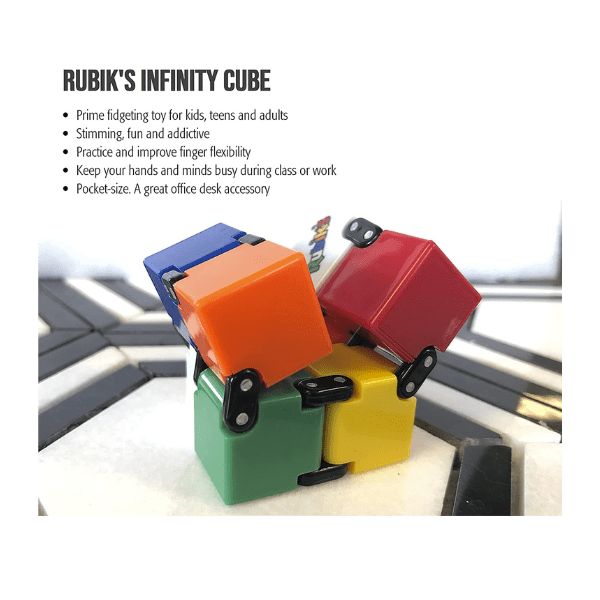 A one-time price of
$20.00
will be added to your order.
Product Description: 
Three (3) multi-color fidgeting toys for adults and children. Challenge their imagination, creativity, patience and speed. Rubik's Cube fidgeting toys improve your muscle, memory and hand-eye coordination. Stimulate your imagination and creativity. Challenges your patience and improve your problem solving skills. Great for stress and anxiety relief.
Squishy Cube: Press It. Squish it. Play with it. A decompression toy to vent your emotions, relieve anxiety and stress. Use in fingers rehabilitation training or as a hand pillow. The scented super-slow rising foam toy is an ideal gift for fidgeting in office or at home
Infinity Cube: An addictive stimming fidget toy. Twist and fold the eight (8) hinged cubes into different positions and form different shapes. The pocket-size fidget toy is small, lightweight, easy to carry and playable with one hand. A perfect traveling companion
Spin Cubelet: Promotes speedy hand-eye coordination, spatial awareness and focus. Combines fidget spinner and cubelet with high speed bearing to generate extremely fast fidgeting and spinning actions. A smart and fun toy, not only to fidget it, but also spin it

Includes:
Rubiks Squishy Cube
Rubiks Infinity Cube
Rubiks Spin Cublet
Age of 6+