Unsolved Case Files: Jamie Banks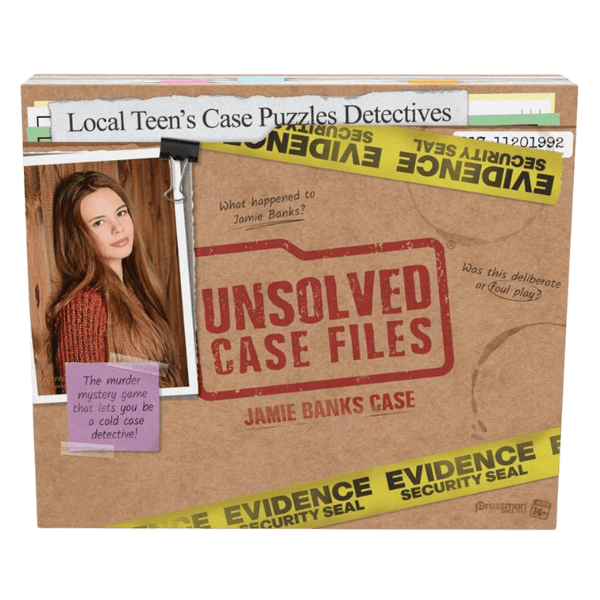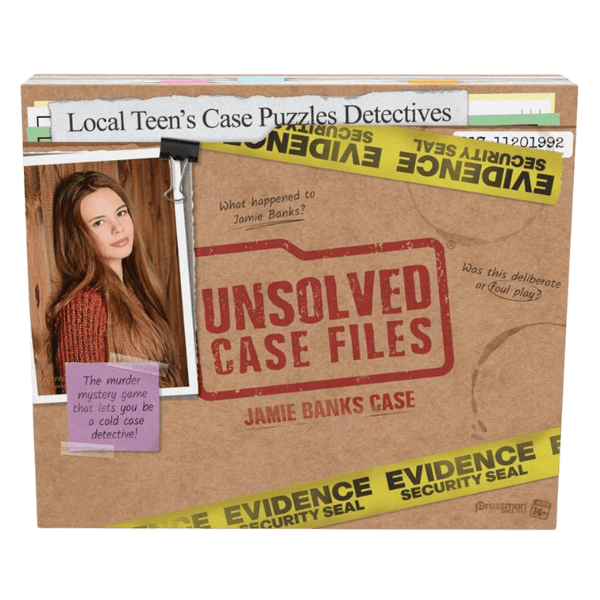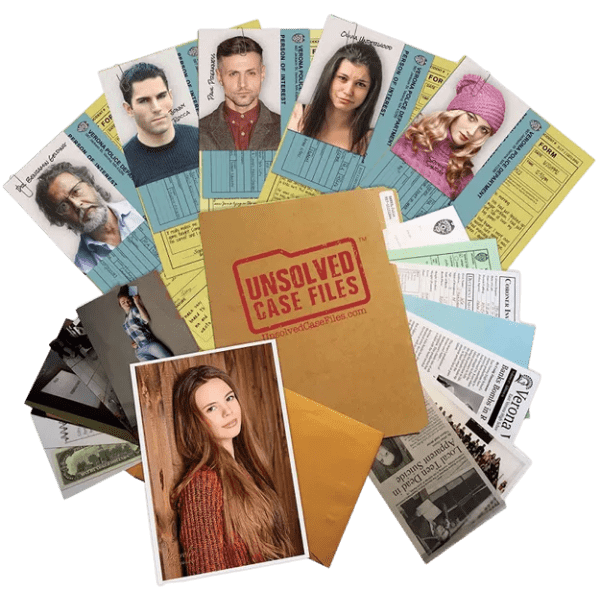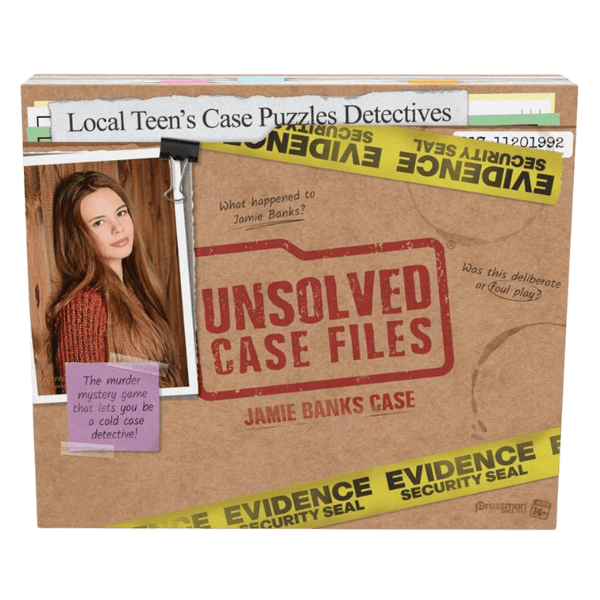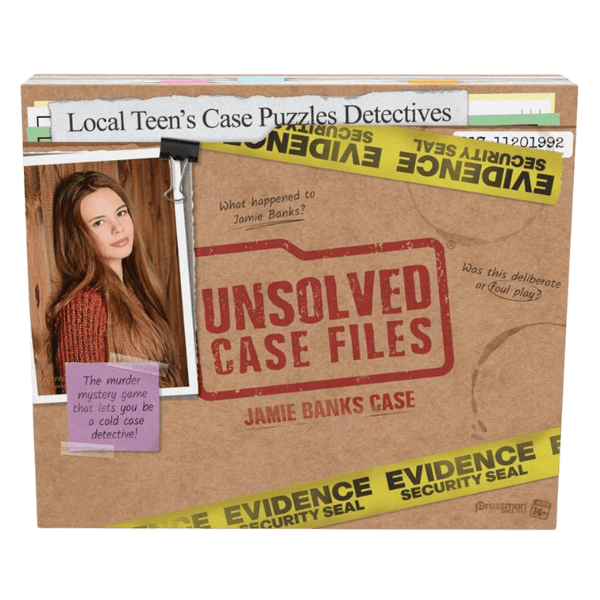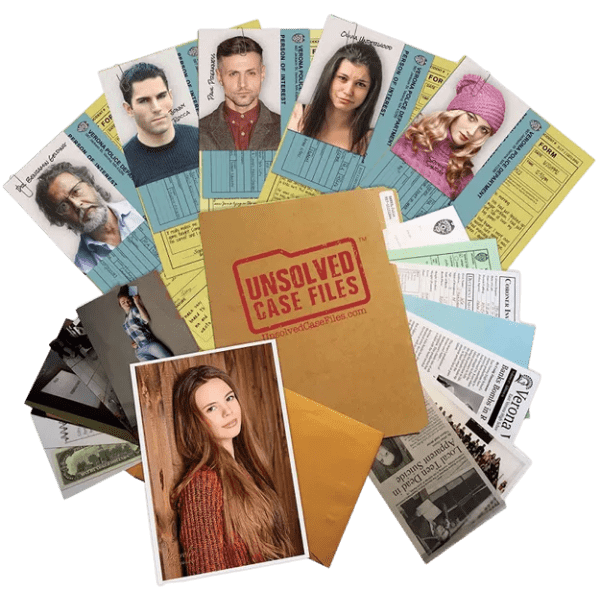 A one-time price of
$45.00
will be added to your order.
Product Description:
NOVEMBER 11, 1994: The quiet Massachusetts town of Verona was rocked by the apparent suicide of a local 18 year-old high school student.
Police ruled the death a suicide but Jamie Banks did not commit suicide. She was murdered!
Your job is to unravel the mystery of what happened on that morning of November 20, 1992 by reviewing the evidence in the investigator's original case file. The file includes articles, photos, witness statements, mugshots, suspect interrogations and more.
To crack the case, you must solve 3 objectives by answering questions on the game's website. After each objective is completed, you will be able to open a bonus envelope containing extra evidence.
The games in the Unsolved Case Files series are cooperative games and can be played by individuals, couples or larger groups.
Players: 1-4
Ages: 14+
Game Time: 120–360 Min