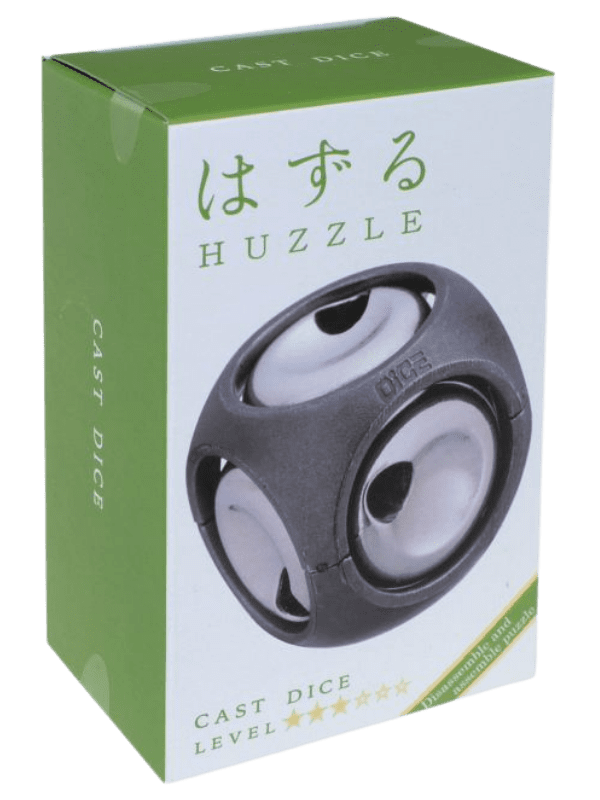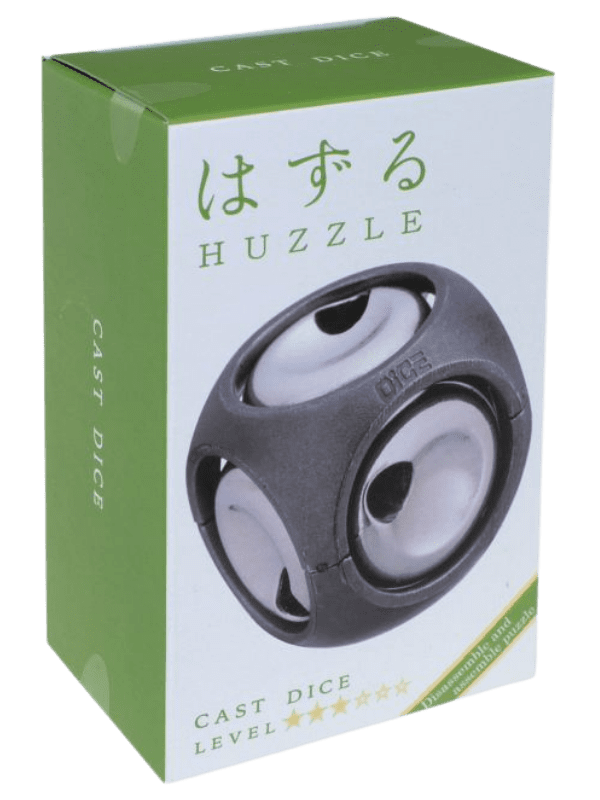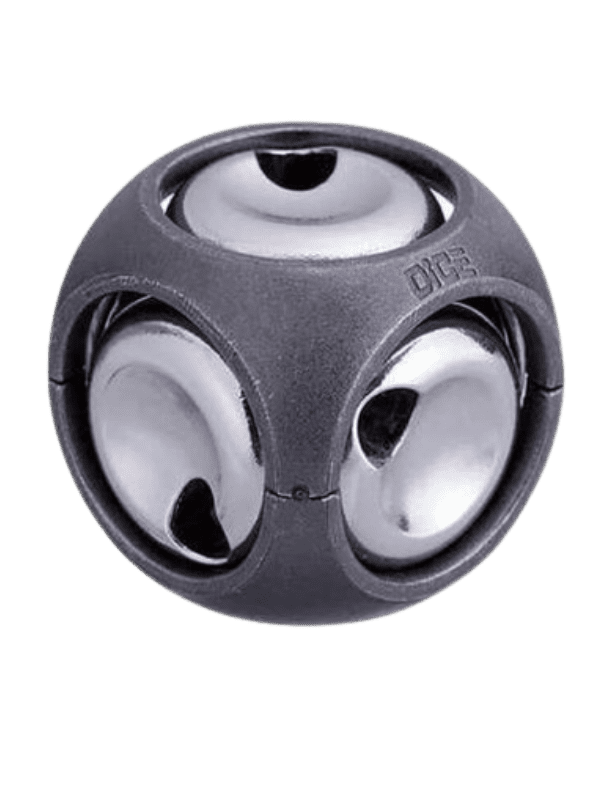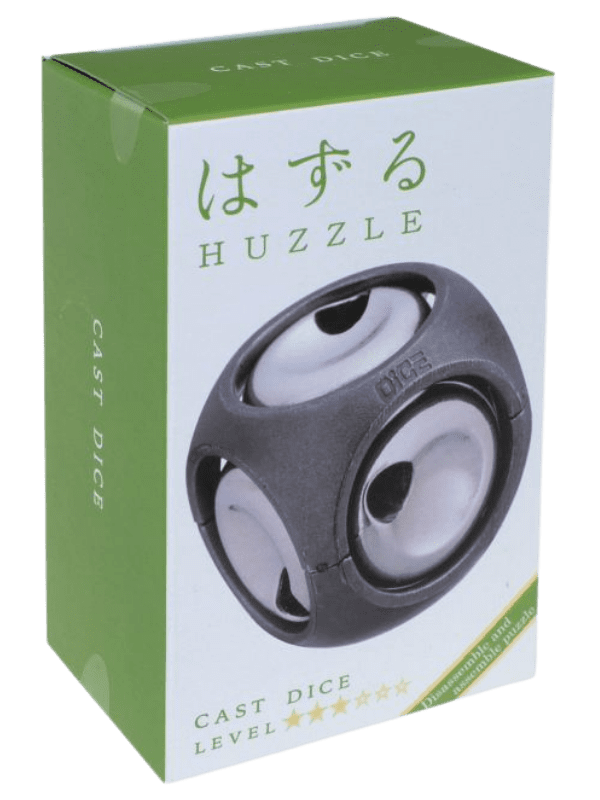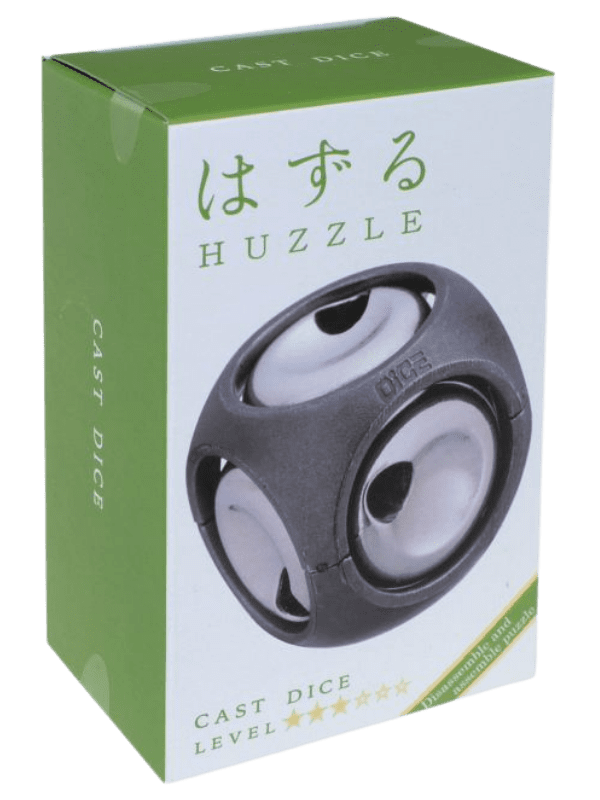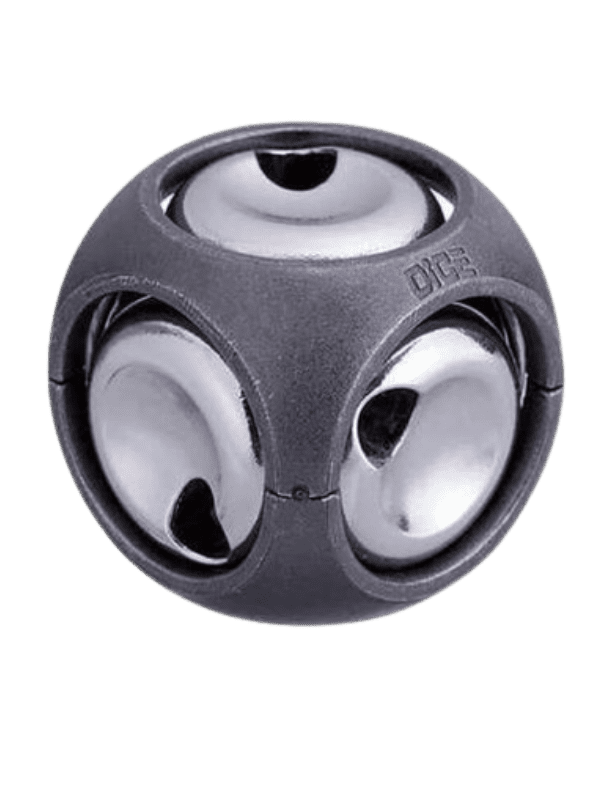 A one-time price of
$20.00
will be added to your order.
The Cast Dice is a puzzle comprised of three individual pieces which interlock inside a small die shaped frame. The easy part is removing them - the harder part is how to get them oriented the right way back inside the frame. A splendid new addition to the Hanayama cast puzzle series. Designed by: Timothy Collins
Metal Puzzle
Can you take it apart and reassemble it? 
Age 8+
Difficulty 3/6