Top Trumps Quiz Game - James Bond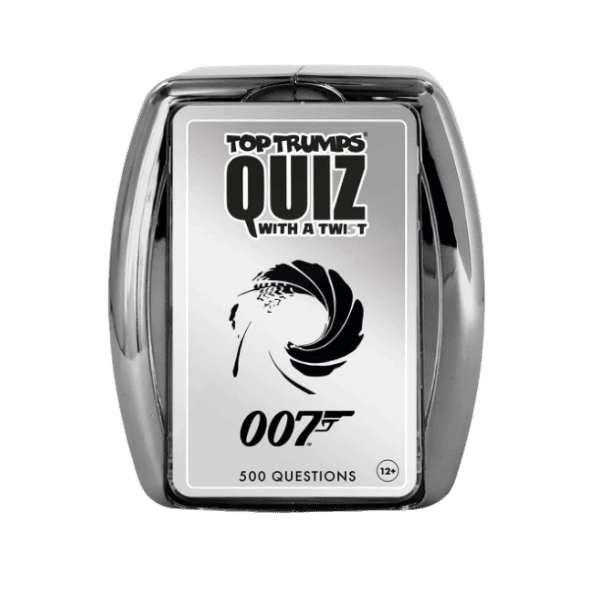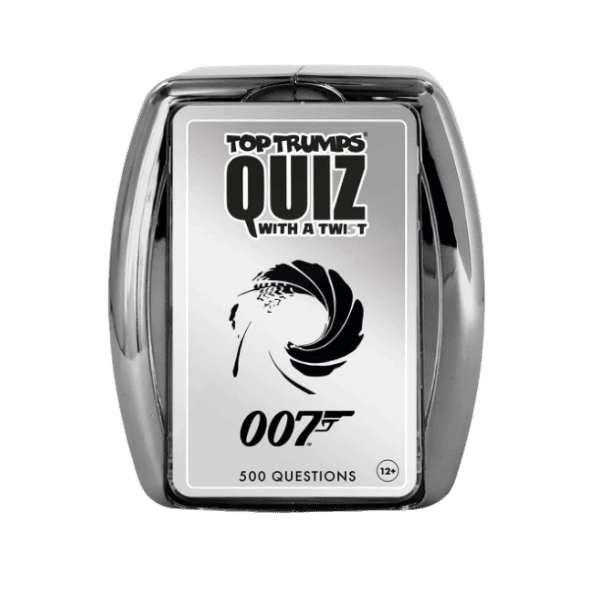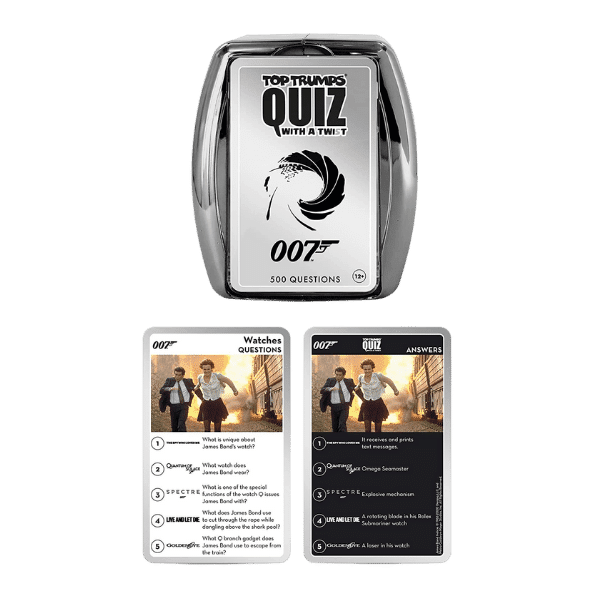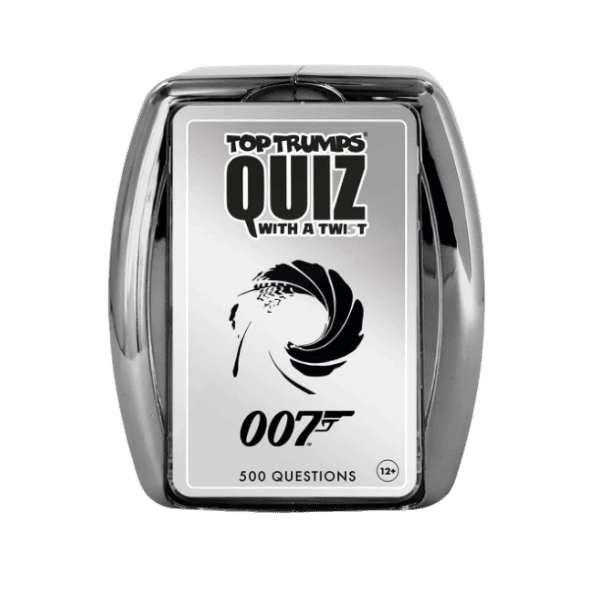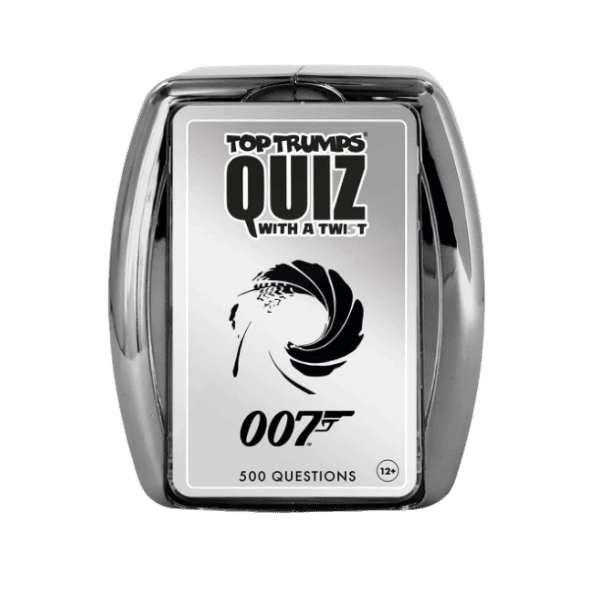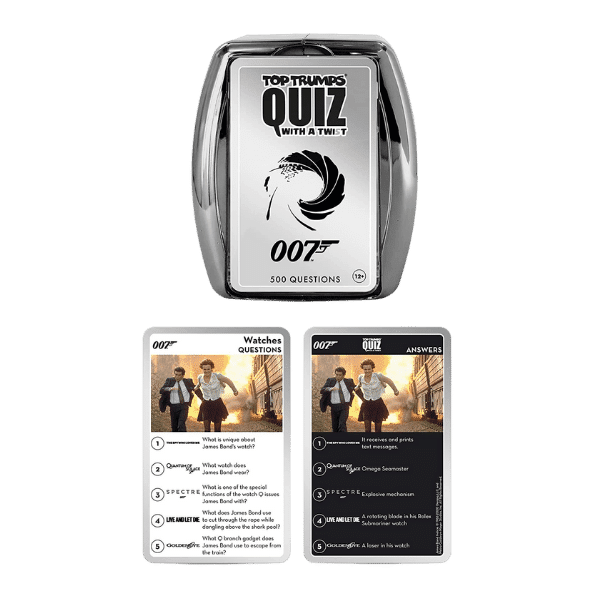 A one-time price of
$15.00
will be added to your order.
"Now there's a name to die for." We're thrilled to introduce TOP TRUMPS QUIZ 007, a brand-new edition of the classic quiz game. Take a chance with 500 questions on all things James Bond, starting with the classic Dr. No and ending with the brand new 2020 release No Time To Die! Think you can remember who sung the title song for Casino Royale, or which Dr. No character had webbed hands? Know who wrote the screenplay for You Only Live Twice, or the the name of the deadly warfare agent from On Her Majesty's Secret Service?
This edition is crammed with the most elusive trivia, and explores the action on screen as well as the big names behind the scenes. Each card features high quality stills from the films, and question categories including Cameos, Crew, Stunts and Cars. So whether you're a Bond newcomer, cinema lover or you've already got your Double-O status, there's plenty of facts and stats for everyone to enjoy. With the added twist, you can replay the game with your cards reshuffled to see just how many answers you can remember. And you thought Christmas only comes once a year!
Key Features
Covert and quizzical fun with a Top Trumps Twist, Mister Bond.
Entertaining, educational card game loved for bringing your favourite 007 quotes and moments to life.
500 intriguing and evocative questions that will test your MI6 knowledge and memory.
Easy-to-carry plastic case means there are no limits on gameplay.
Prepare to outsmart your opponents, discover new and exciting facts about your favourite agents, and show off your movie knowledge.
Players 2 or more
Age 8+