Exit - Return to the Abandoned Cabin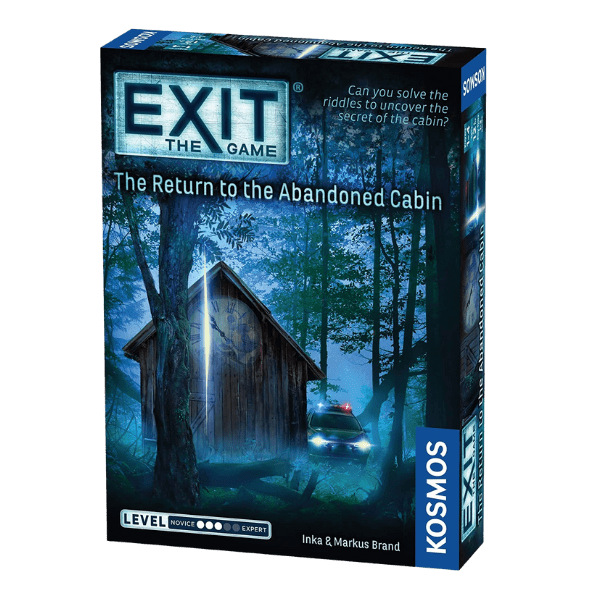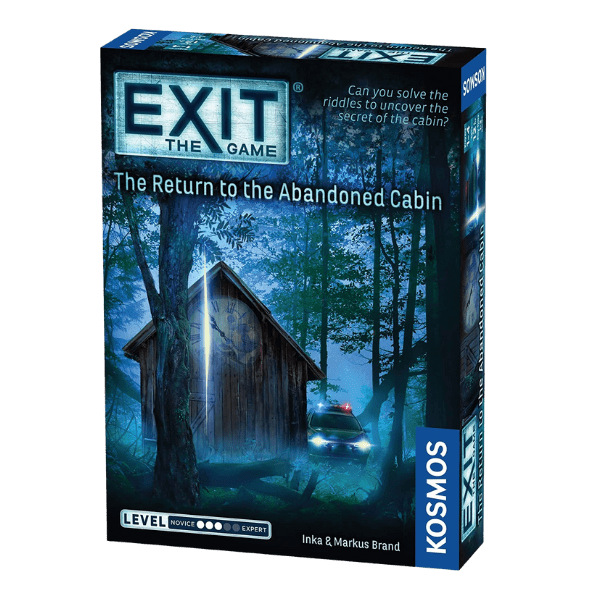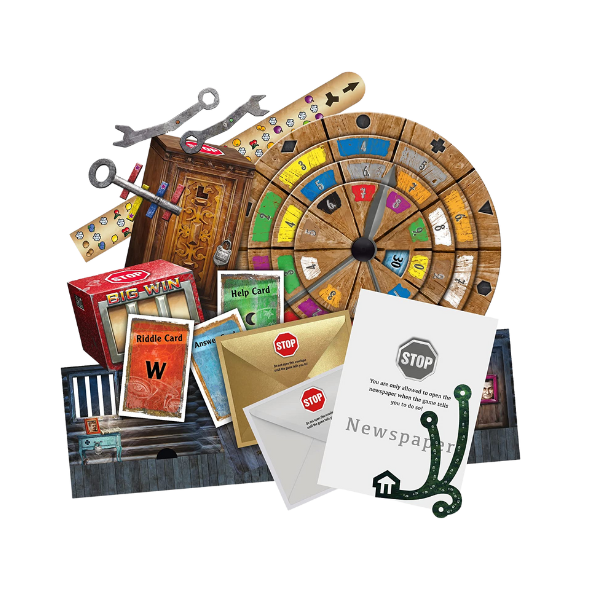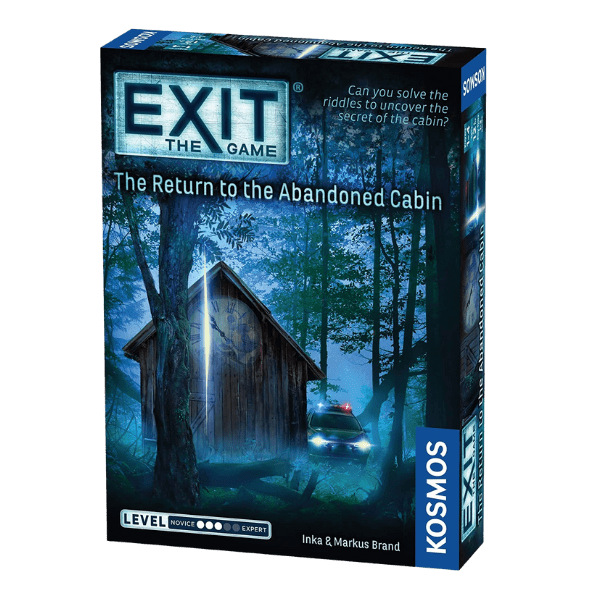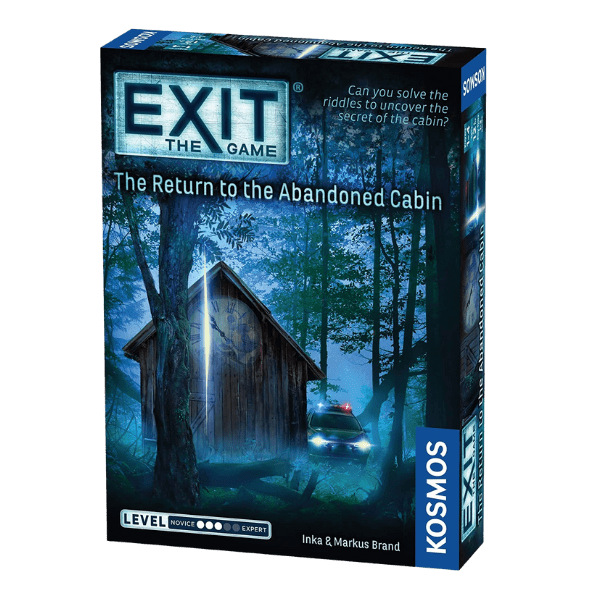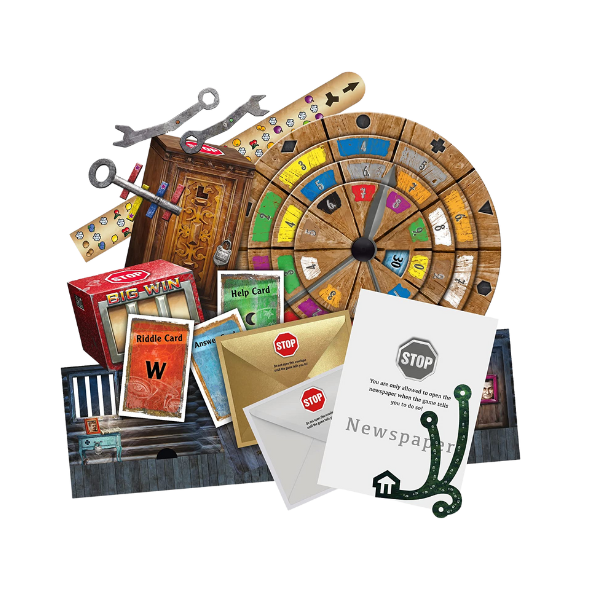 A one-time price of
$25.00
will be added to your order.
Product Description
EXIT The Game: The Return to the Abandoned Cabin is a sequel to Exit: The Game – The Abandoned Cabin with lots of new puzzles and tools.
One ordinary morning, a police detective rings your doorbell. He asks you to come with him — to a cabin in the woods. You instantly know it's the same cabin in which the sinister riddle master Dr. Arthur Funbeq locked you up a few years ago. Apparently, he has just escaped from prison. Now you're headed back to the infamous cabin where it all began to help bring Funbeq down. The adventure begins … again!
A celebration of 5 years since the initial Exit game, The Abandoned Cabin!
Difficulty Level: 3 / 5
Players 1 to 4
Ages: 12+
Game Time: 1-2 Hours
EXIT: The Game is a series of escape room games for the home. Players must solve riddles and puzzles and crack codes to escape from an imaginary room or environment. … One-time use: Each game can only be played once, because you must mark up, fold, and tear the game materials to crack the codes.
Great gifts for Christmas, Birthdays and lots of fun for the whole family.