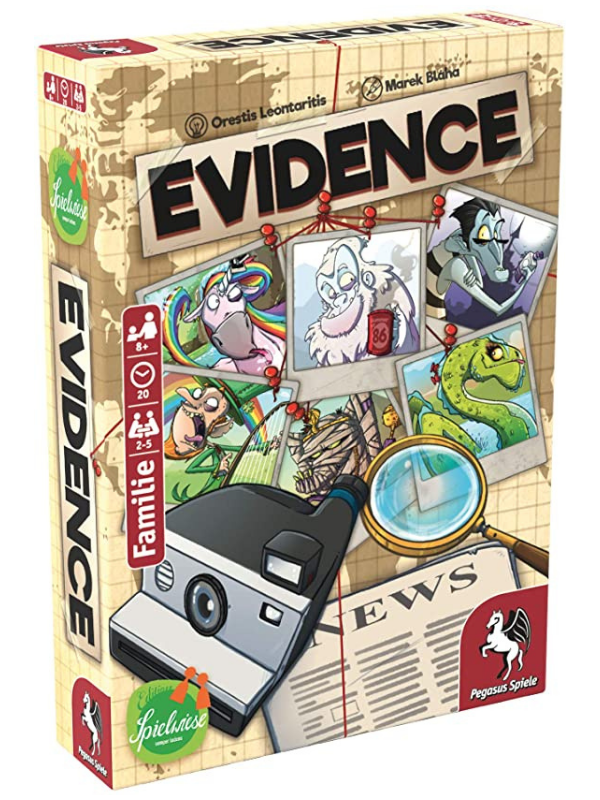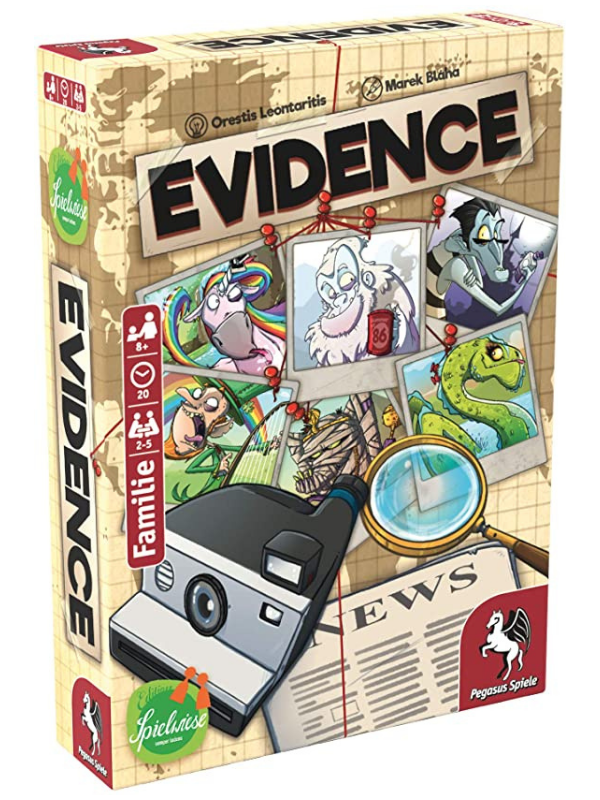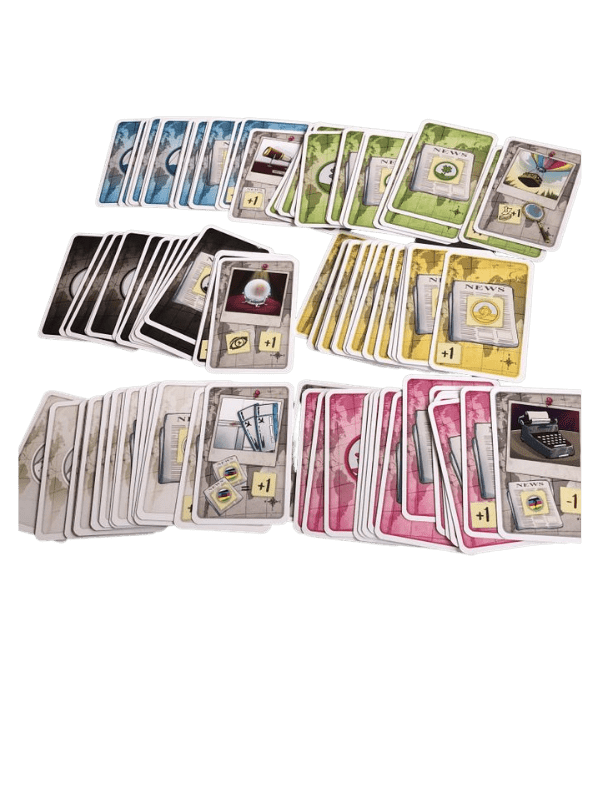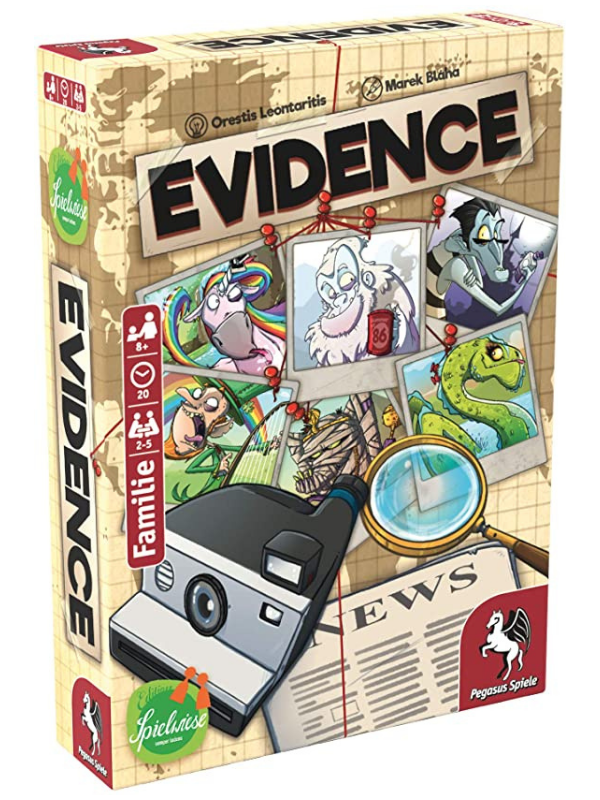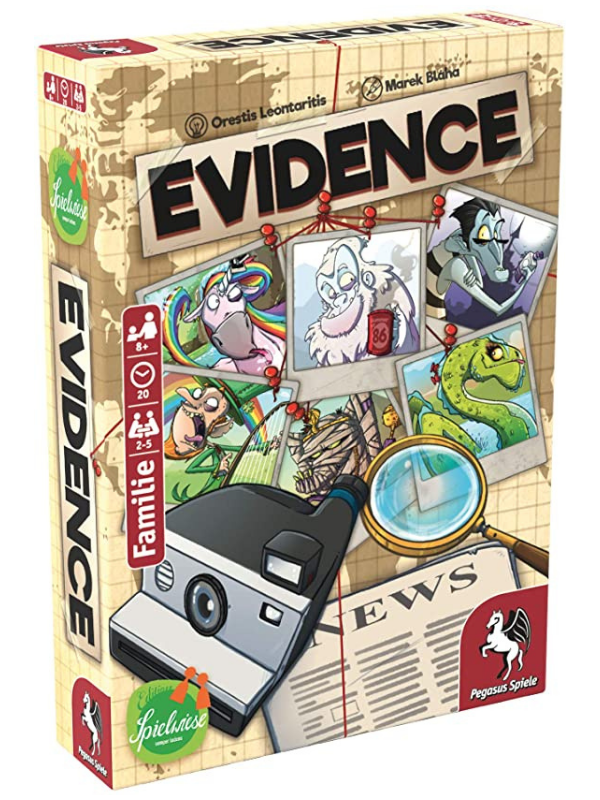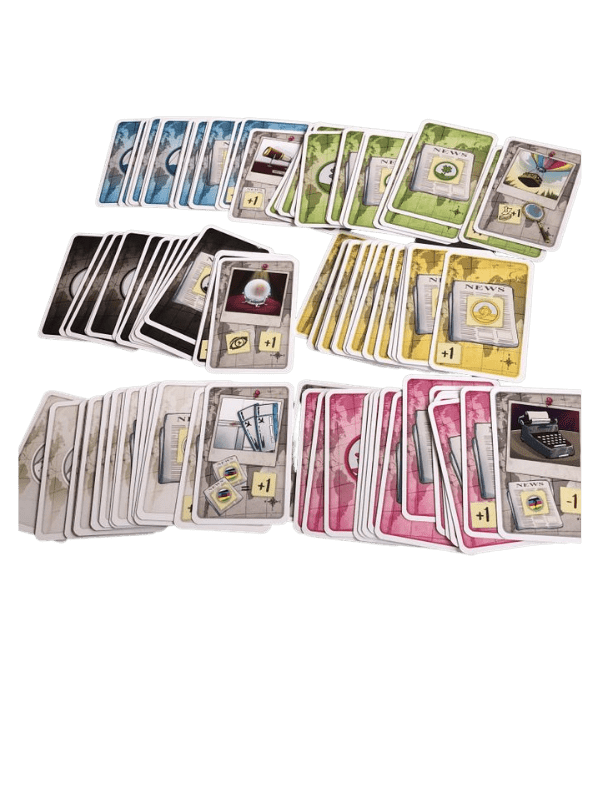 A one-time price of
$30.00
will be added to your order.
In Evidence, as ambitious journalists, you go in search of evidence to prove the existence of some of the world's greatest mysteries. You've been searching for a long time and now you're pretty sure that mysterious creatures from lore really exist! However, in order to convince the editor-in-chief and make it to the front page with your story, you will need some solid evidence. You'll have to keep searching and following even the smallest rumours until the signs get hot. But time is of the essence because your competitors have become aware of the story... There are 6 different creatures who are said to be found in different locations around the world – referred to as "mysteries". For each mystery, there are 6 rumours and each is assigned a unique colour and symbol. The rumours have different values ranging from -1 to 4. The higher the value of a rumour, the higher the probability that the mystery truly exists. Only one of these cards is the actual proof of the respective mystery - you must find out its value throughout the course of the game.
Evidence is a quick card game with deduction and take-that elements, in which all the players are competing to make the headlines. Finding the right timing to reveal important clues about the value of a mystery, while collecting research about the most valuable mysteries before the other players catch on, is key to win. A variant for experienced players ensures long lasting entertainment.
Players 2-5
Age 8+
20 min