Escape Room The Game - The Baron, The Witch and The Thief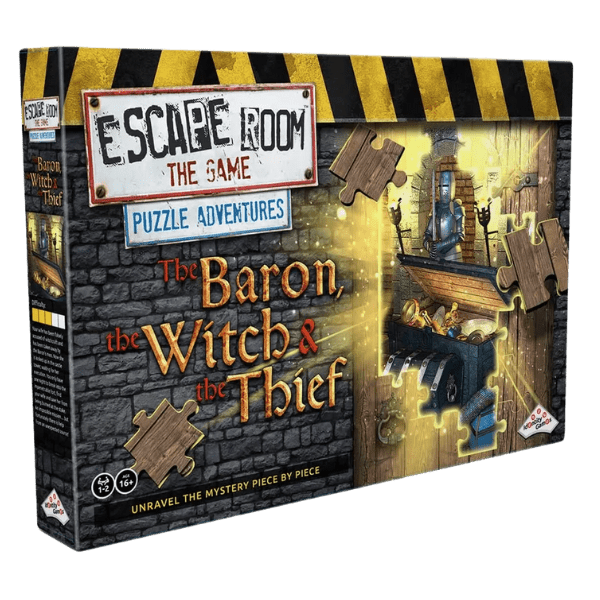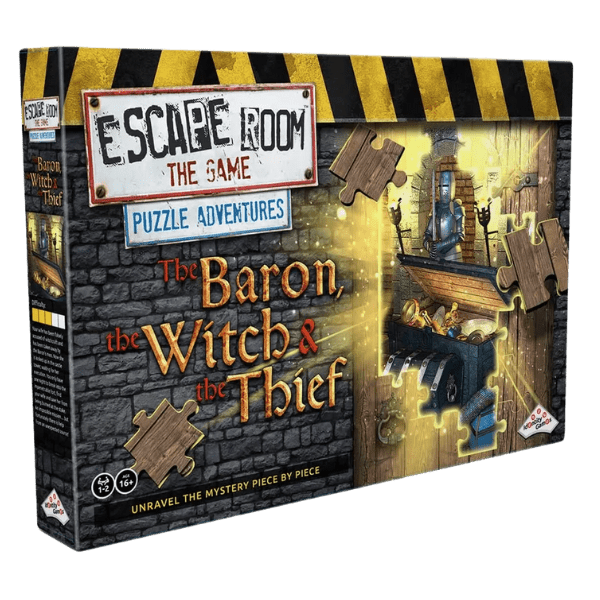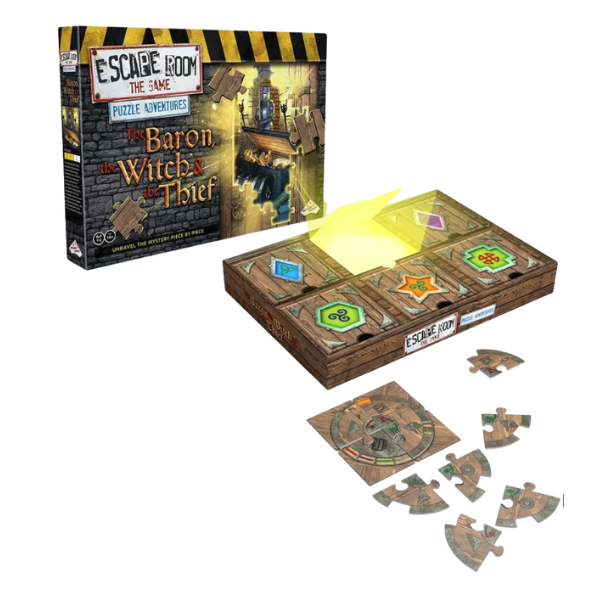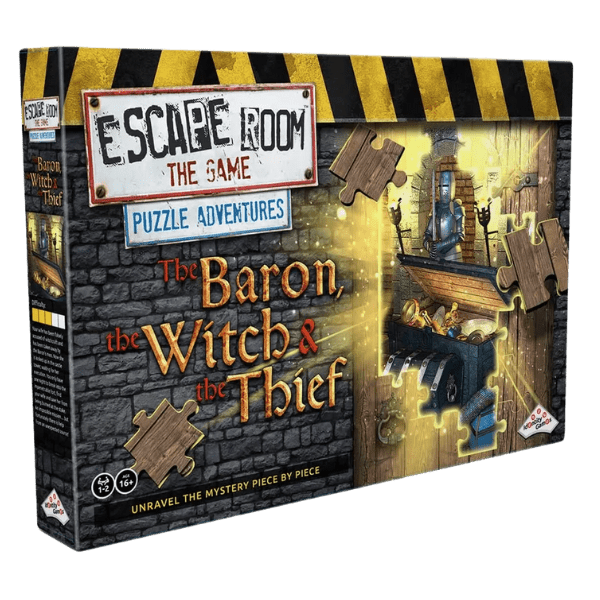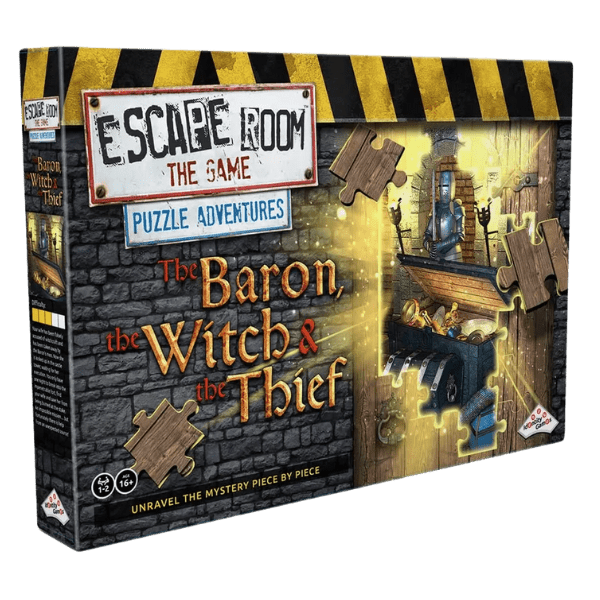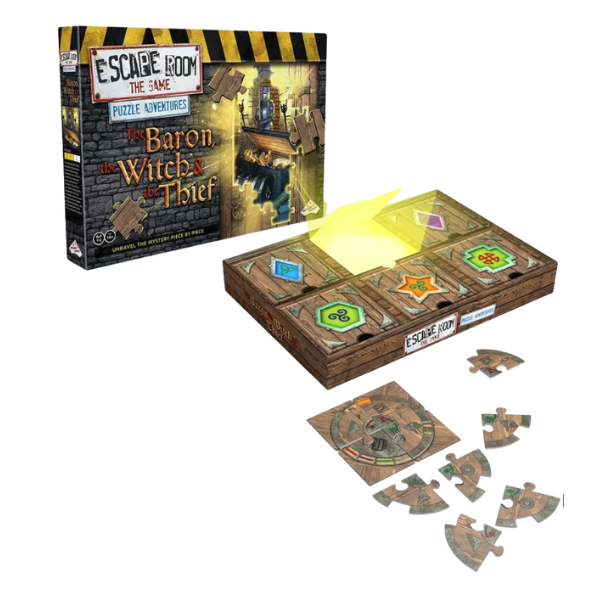 A one-time price of
$25.00
will be added to your order.
Description:
Your wife has been falsely accused of witchcraft and has been taken away by the Baron's men. Now she is locked up in the castle tower, waiting for her execution. You only have one night to break into the impenetrable fort, find your wife and save her from being burned at the stake. An impossible mission... but fortunately there is help from an unexpected source!
In this cross between an Escape Room and a jigsaw, you explore a medieval castle, and piece by piece, you discover the secrets held within. Play the game at your leisure in Puzzle Mode, or set the timer and go for the best score in Escape Room Mode. Play this game with two or enjoy Escape Room The Game: Puzzle Adventures by yourself!
Players 1-2
Age 16+
Difficuly 3/5