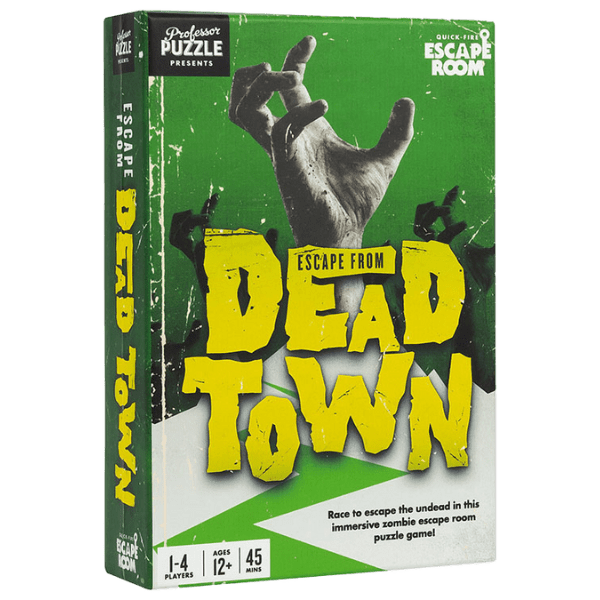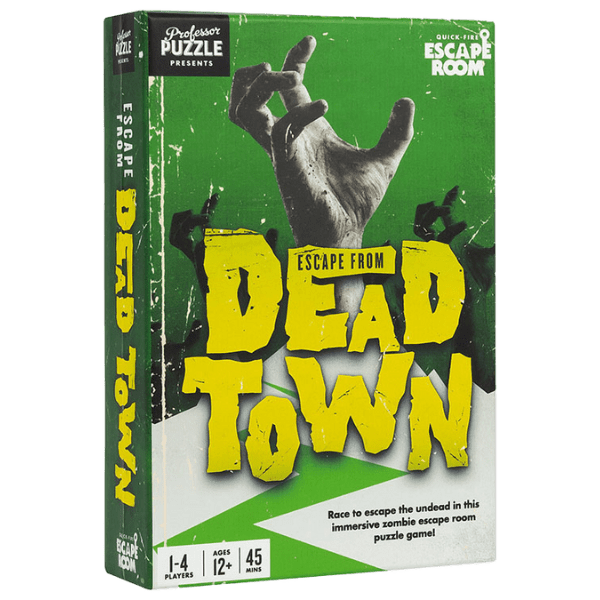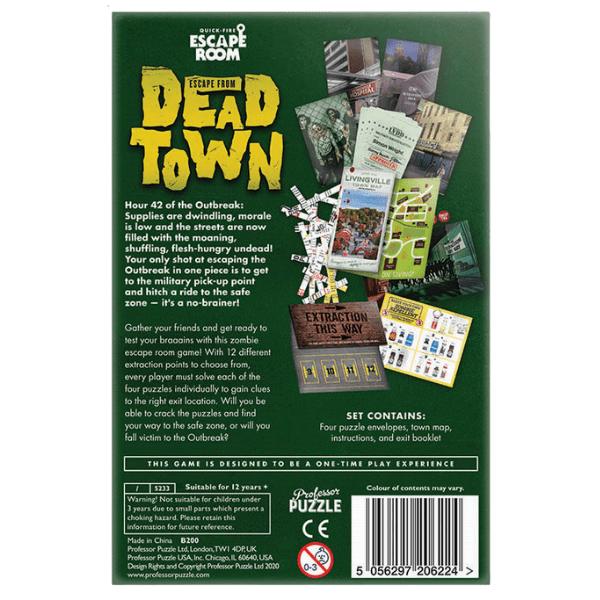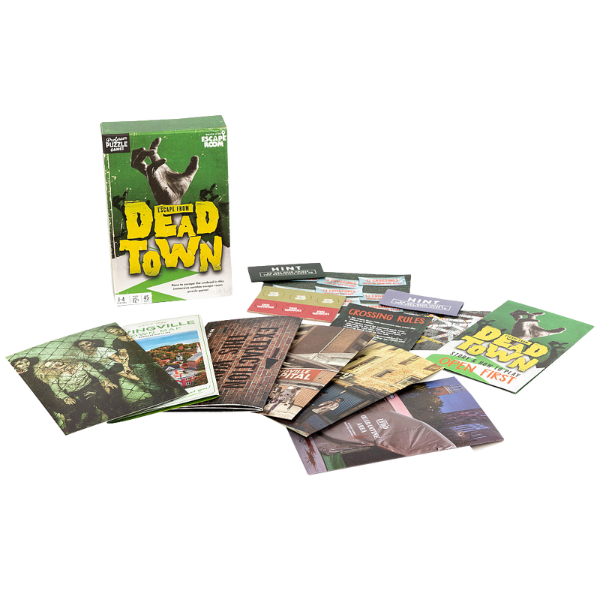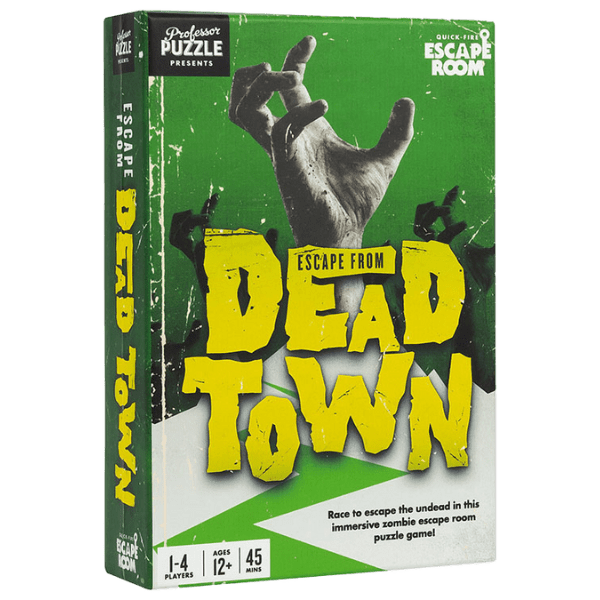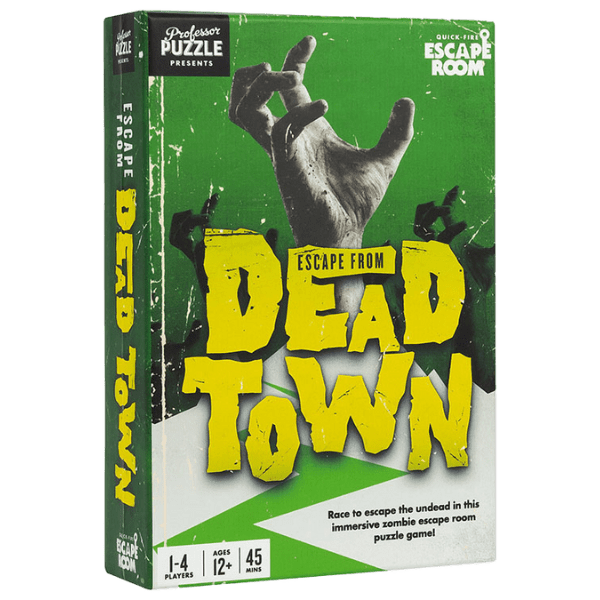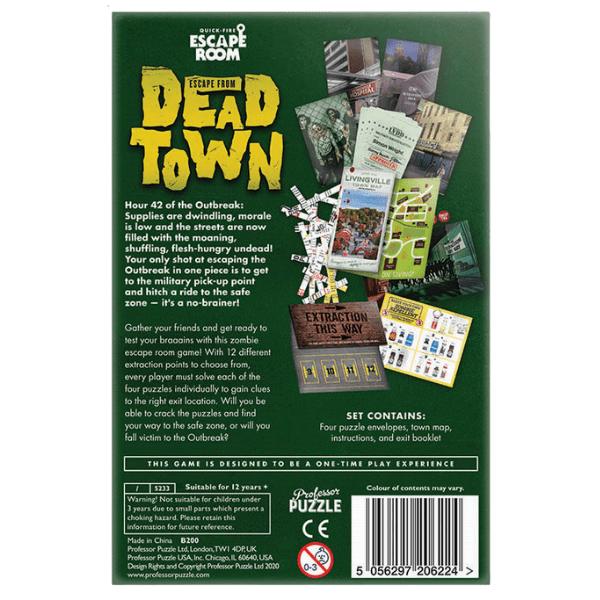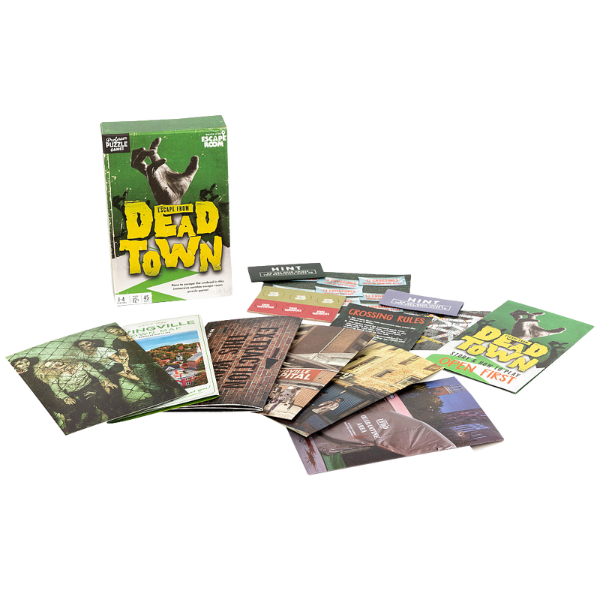 A one-time price of
$20.00
will be added to your order.
Product Description:
The Outbreak is quickly spreading, one bite at a time, and your group of survivors need to make it to the evacuation pick-up point before you're all turned into drooling, mindless zombies! Will you manage to escape before the town becomes completely overrun by the undead?
Hour 42 of the Outbreak: Supplies are dwindling, morale is low and the streets are now filled with the moaning, shuffling, flesh-hungry undead! Your only shot at escaping the Outbreak in one piece is to get to the military pick-up point and hitch a ride to the safe it's a no-brainer!
Gather your friends and get ready to test your braaains with this zombie escape room game! With 12 different extraction points to choose from, every player must solve each of the four puzzles individually gain clues to the right exit location. Will you be able to crack the puzzles and find your way to the safe zone, or will fall victim to the Outbreak?
Players: 1-4
Ages: 12+
Game Time: 45 Mins