Enchanted Forest 10 pack Express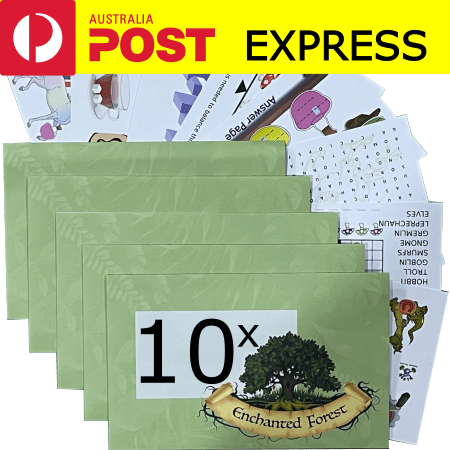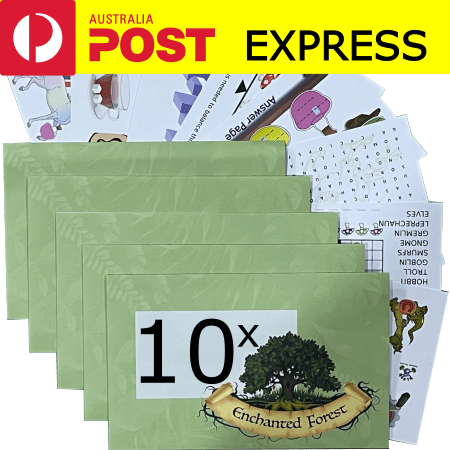 This item includes 10 Enchanted Forest Mystery Mail packs which can be sent to 10 different locations.
Send your chosen guests on a magical adventure through the enchanted forest, as they try solving all the puzzles.
No mixed packs available, the multi pack means you have purchased 10 of the same pack. 
One (1) customised final answer page will be used for all 10 packs.
Notify your guests of a start date and time.
Recommend Host setup your preferred chat service eg: Zoom, Skype group for the players to get together to work on the pack.
Estimated Duration: Approx. 1 hour for Juniors
Recommended 10+
Includes Express postage Australia Wide 
Internet access required for the final answer.
Images shown are for display purposes only, as contents are printed double sided.