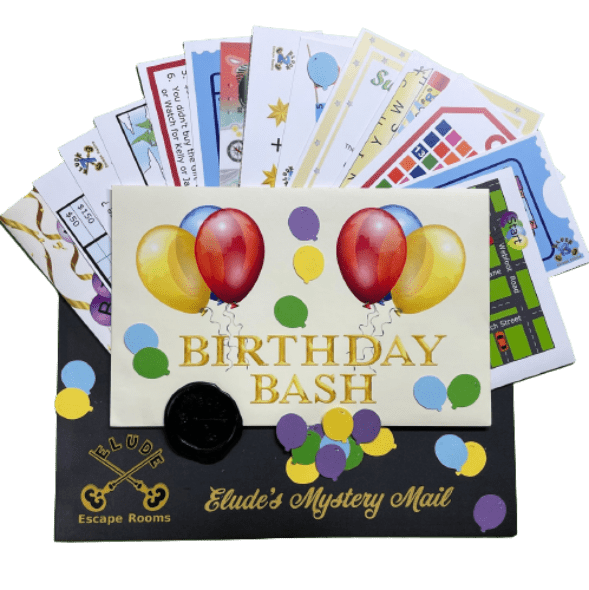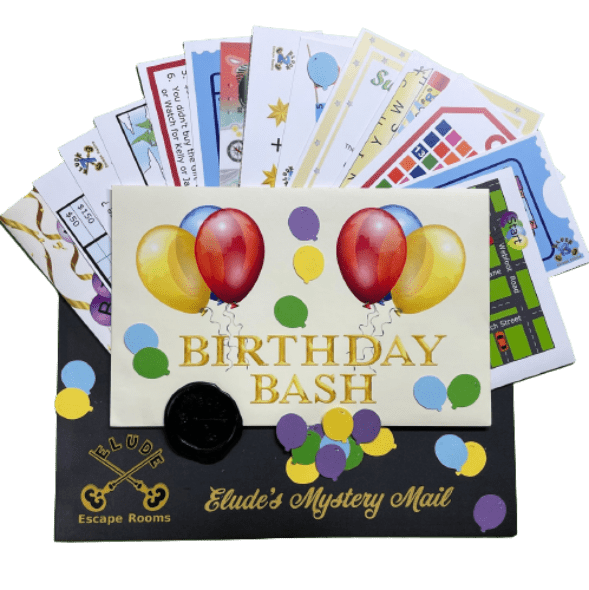 A one-time price of
$25.00
will be added to your order.
Send your chosen recipient on a mission to work out, who, where and when the surprise birthday party will be held, as they endeavour to discover your identity by solving the puzzles.
Estimated Duration: 1 hour - 2 hours
FREE standard postage Australia Wide (tracking is not included)
If you would like to send via Tracked post please add the Mystery Mail Tracking post option to your cart. 
Recommended Age: 16+
Internet access required.
PS.  This is not just for Birthday Presents - it's about a Birthday Party and can be used for any occasion.
Images shown are for display purposes only, as contents are printed double sided.
These are fun puzzle packs that are posted to your recipient, they have not idea you have sent them the gift, as it comes from Elude until they complete all the puzzles in the pack, enter the final code into a website, where we reveal the details you would like to include ie: Happy Birthday, Merry Christmas, Thinking of you.  Whatever personal message you would like to leave the recipient.  You can also upload a photo or gift voucher at the end too.
Great fun puzzle pack, do as a family or on your own, at home puzzle pack at great alternative to a board game, lots of fun.  We can post them anywhere in the world.