Escape from The Starline Express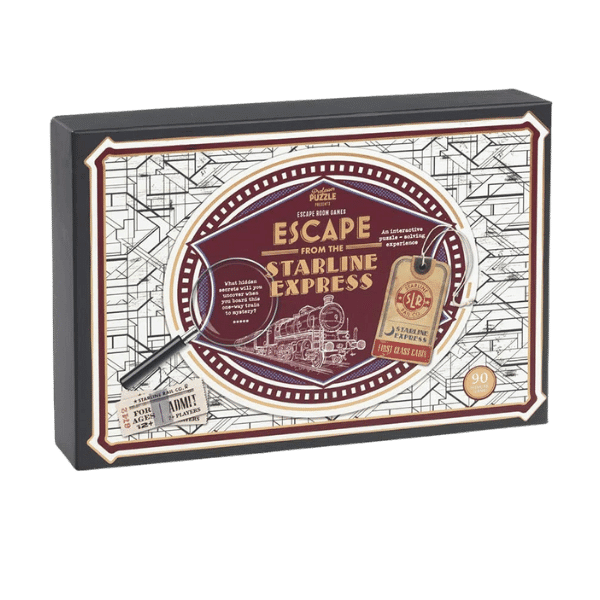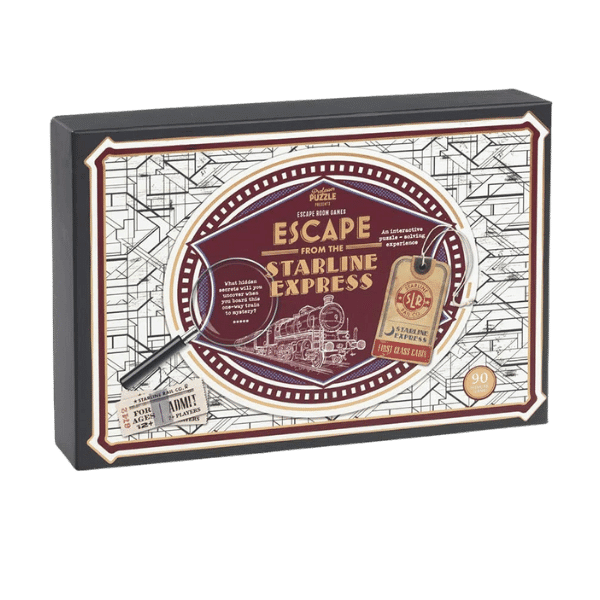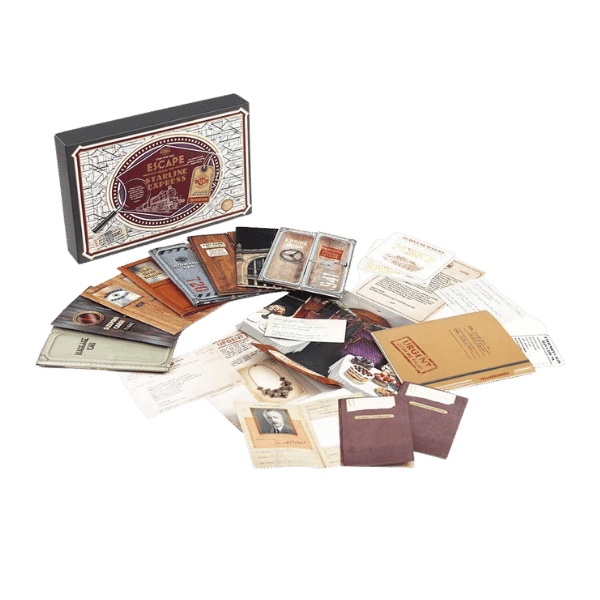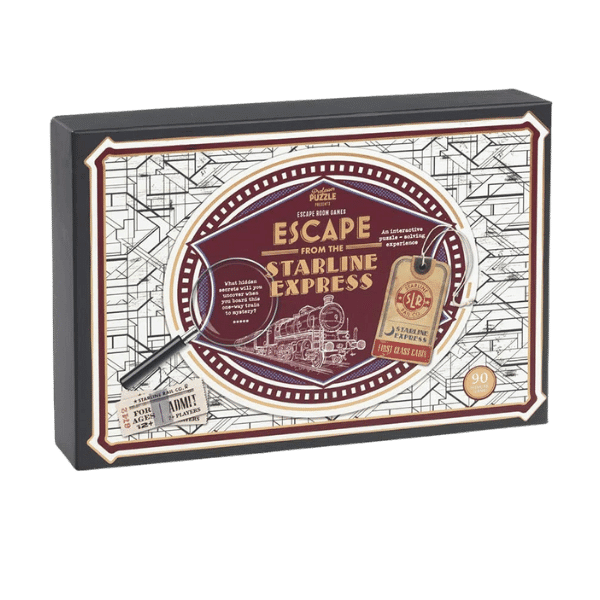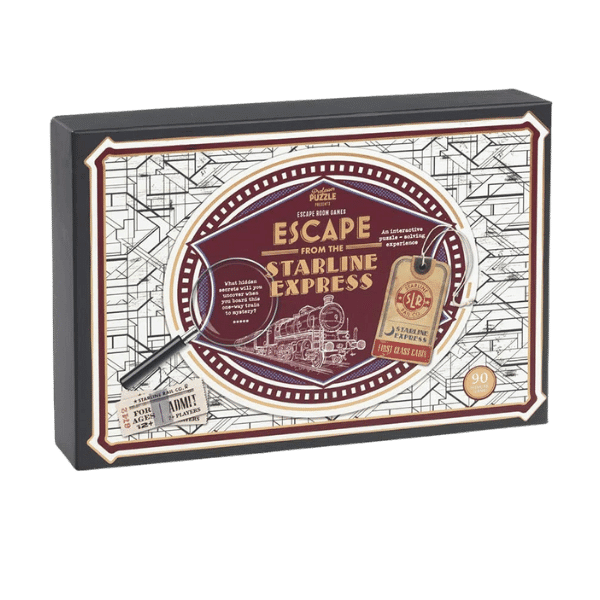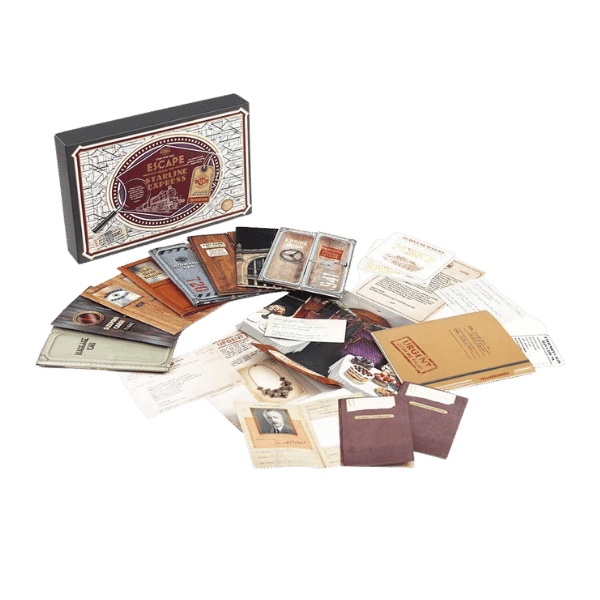 It's time to gather your guests for an evening of intrigue with this quick-thinking, quick-solving escape room game!
News of the theft of the world famous Black Widow diamond necklace has reached the public. The only suspects? Members of the notorious "Rag-Tag Crew", a gang of petty thugs who have taken the step into grand theft. Betty Willson, an ambitious young crime reporter, has unexpectedly become caught in the centre when she finds herself sharing a train carriage with six mysterious passengers, all members of the "Rag-Tag Crew".
Armed with the task of collecting the evidence needed to put the gang behind bars, it's a race against time for Betty to make her way through the train carriages. With the gang hot on her heels, will you be able to solve the puzzles and riddles along the way and find out what mysteries await her on this long, lonely stretch of track? All aboard!

Players 2 or more
Ages 12+
Duration: 90 minutes