221B Baker Street: The Sherlock Holmes Master Detective Game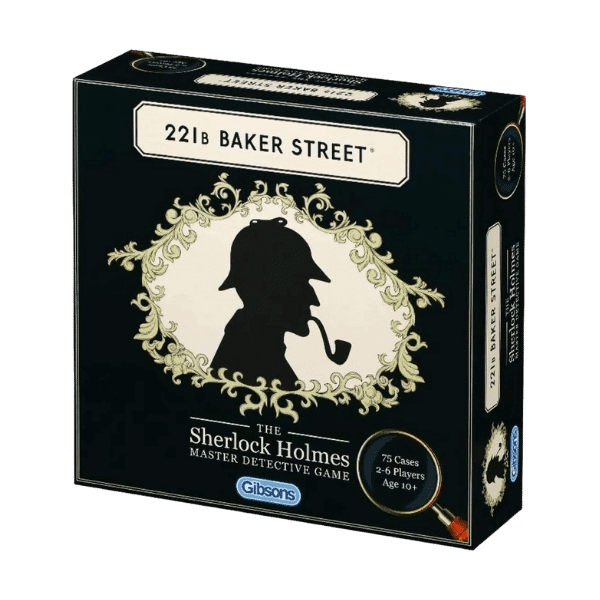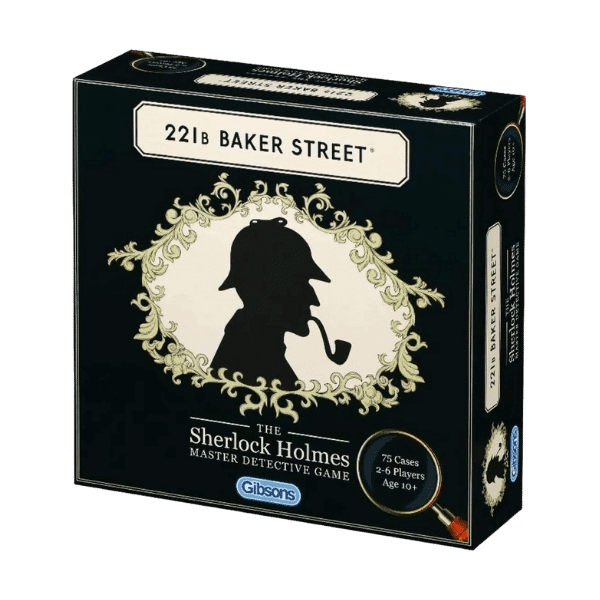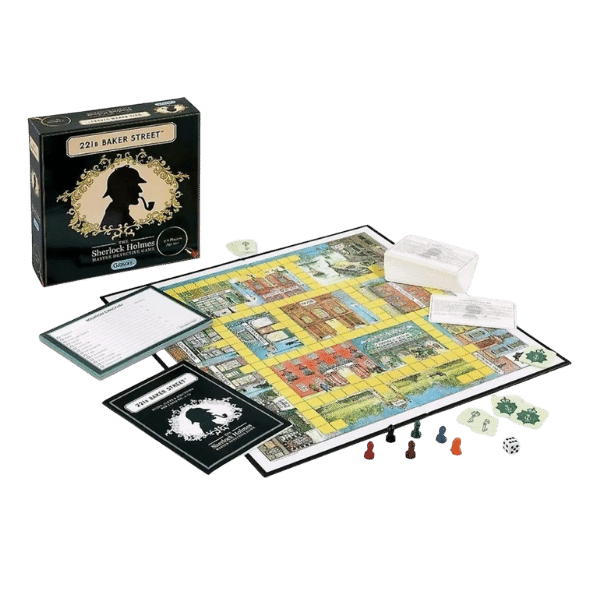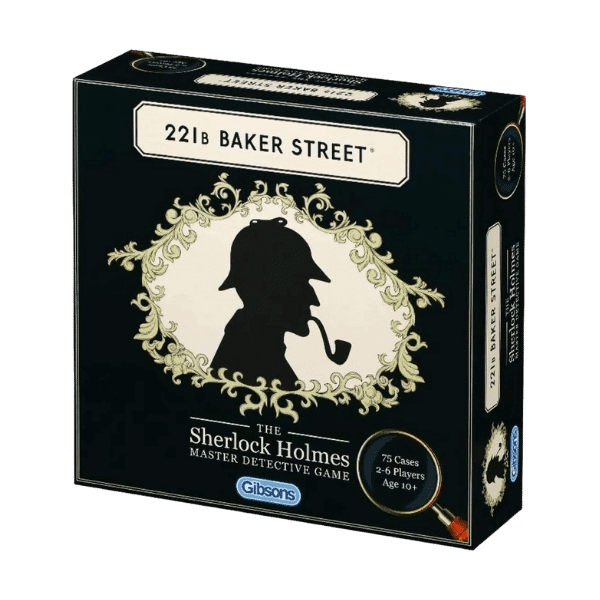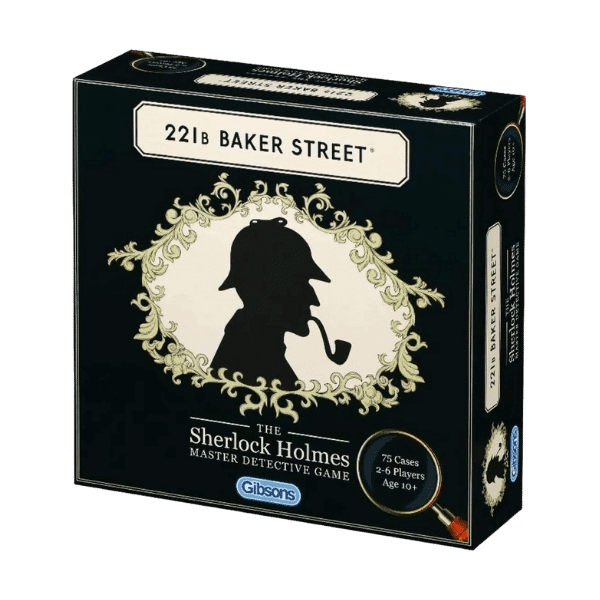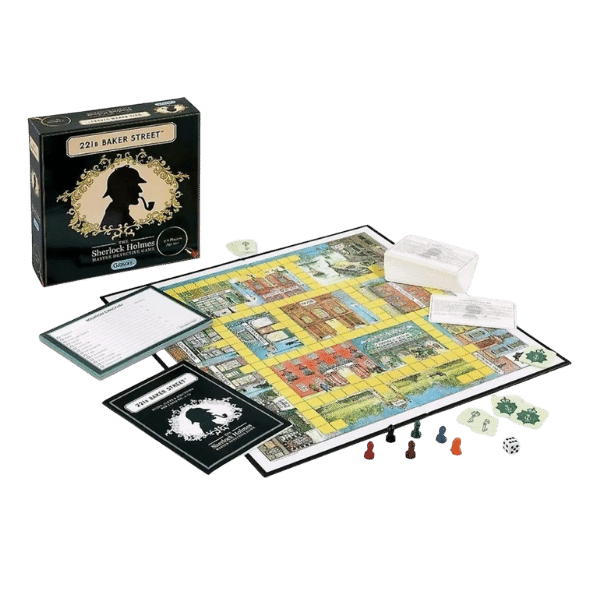 A one-time price of
$55.00
will be added to your order.
Think you've got what it takes to be a Master Detective?
221B Baker Street is the London address of the world's most celebrated fictional detective, Sherlock Holmes. In this thought-provoking game, players begin at 221B, where they uncover a mystery that must be solved! From there, players must travel through the streets and alleys of London to uncover cryptic clues, as they attempt to solve the intriguing case is tying Holmes and Watson in knots!
Search for clues at different locations on the game board to help solve the mystery
​75 different cases to solve!
For adults, teens, kids - for ages 10+, suitable for 2 to 6 players.
Game play 60-90 minutes
Box contains: 1 playing board, 1 die, 6 playing pieces, 6 Scotland Yard cards, 6 Skeleton key cards, 75 case cards, and the Rules, Clues & Solutions Booklet
How to Play the Victorian London Detective Game
One player selects a case card at random and reads it aloud to all players. The case card depicts a mysterious crime told in story form, then lists the likely suspects and the locations that players should visit around the board.
As clues are hidden throughout around the game board, players by roll the die to visit each of fourteen London locations. Using the notepad provided, players must collect clues from each location and note them down, in an effort to find the answers to the questions listed on the case card.
But be careful – some of the locations contain vital clues but others contain red herrings that may trip you up!
Once a player thinks that they have solved the case, they must return to the 221B location and share their theory. If correct, they are the winner!
Great for:
✔ Party games
✔ Family entertainment
✔ Adult games night in
✔ Gifts for any Sherlock Holmes Detective Fan
Age 10+
For 2-6 players
Box dimensions: 26 x 26 x 8cm
Board dimensions: 50 x 50cm
Gameplay 60-90 minutes
Contains 1 playing board, 1 die, 6 playing pieces, 6 Scotland Yard cards, 6 Skeleton key cards, 75 case cards, rules, clues and solutions booklet