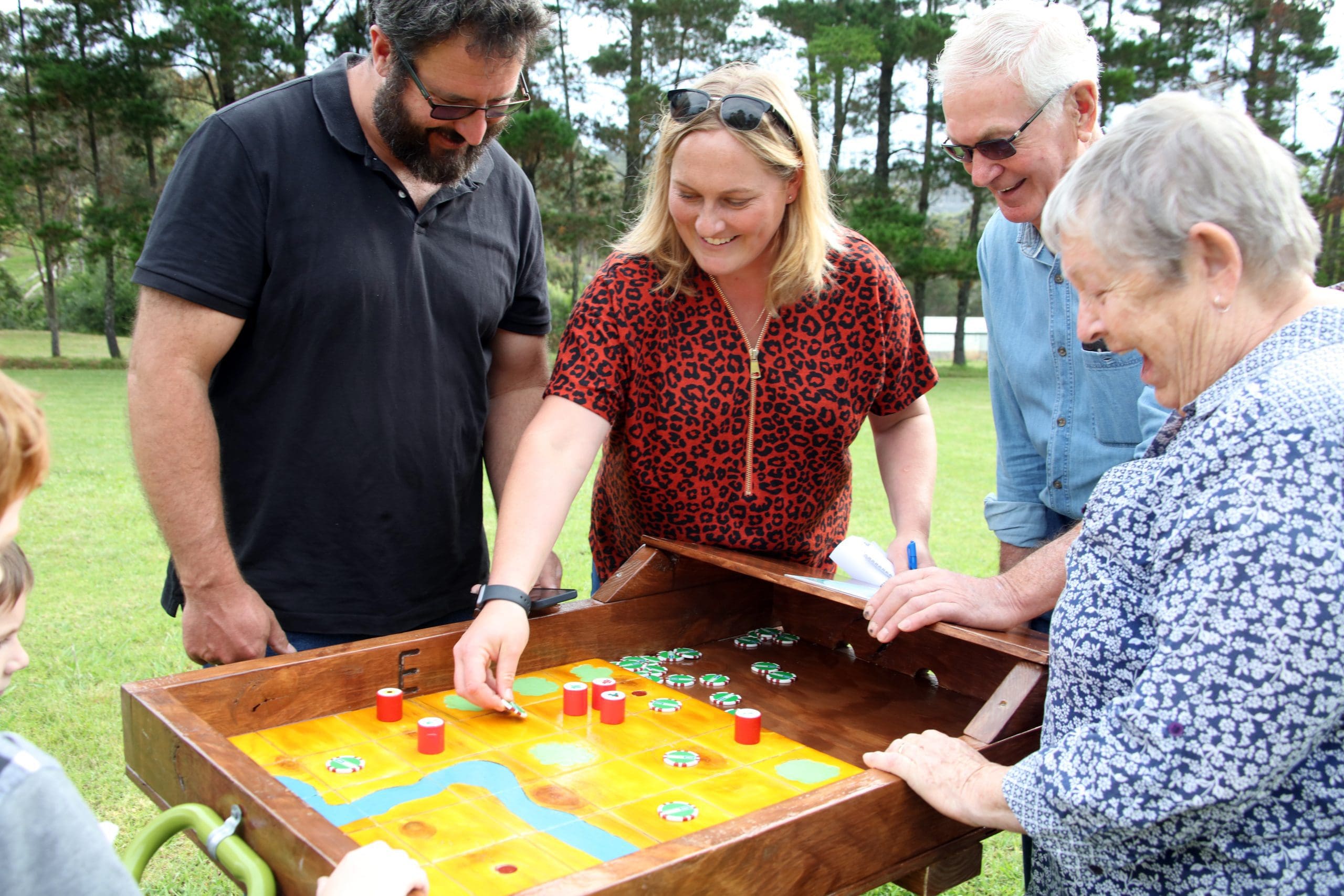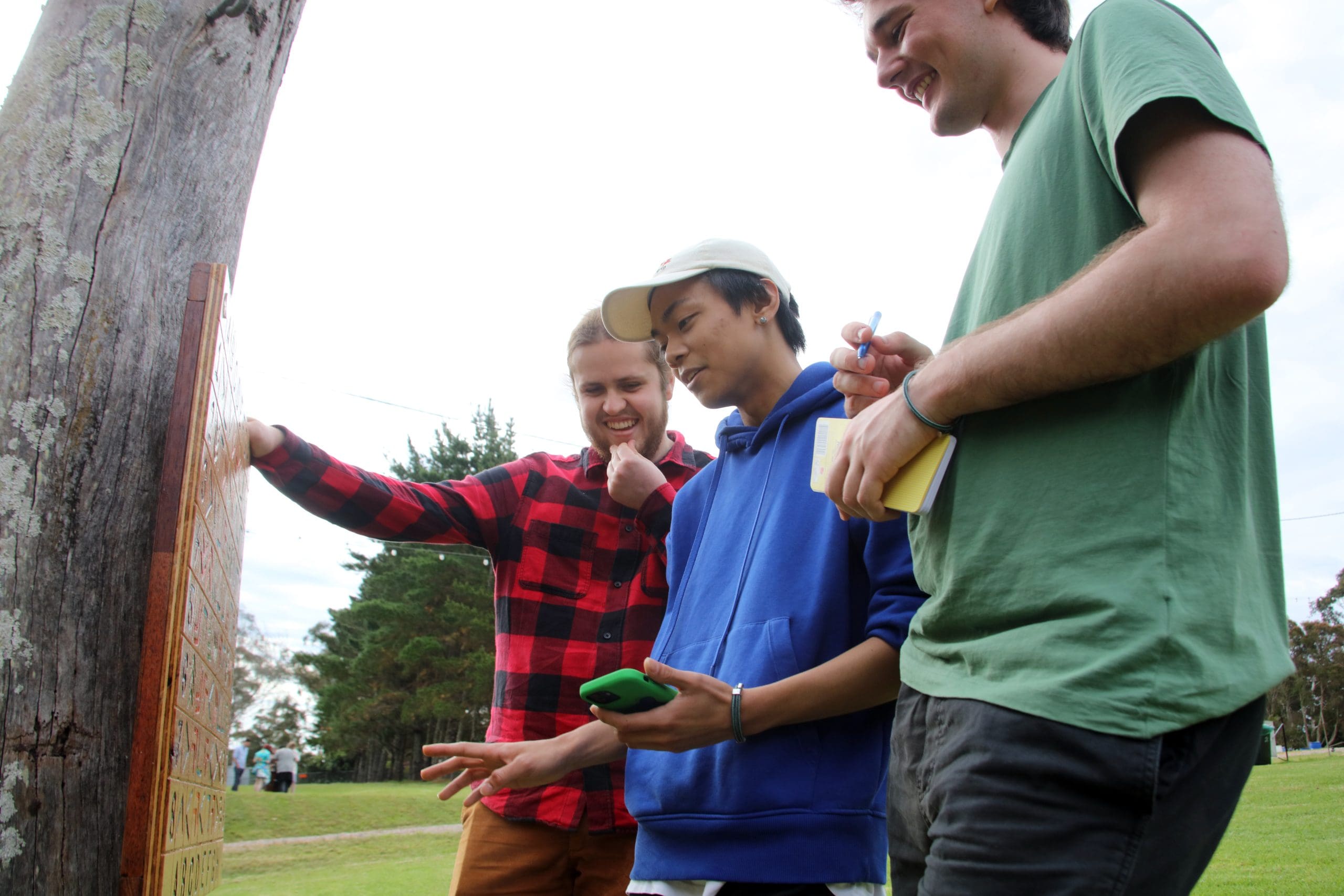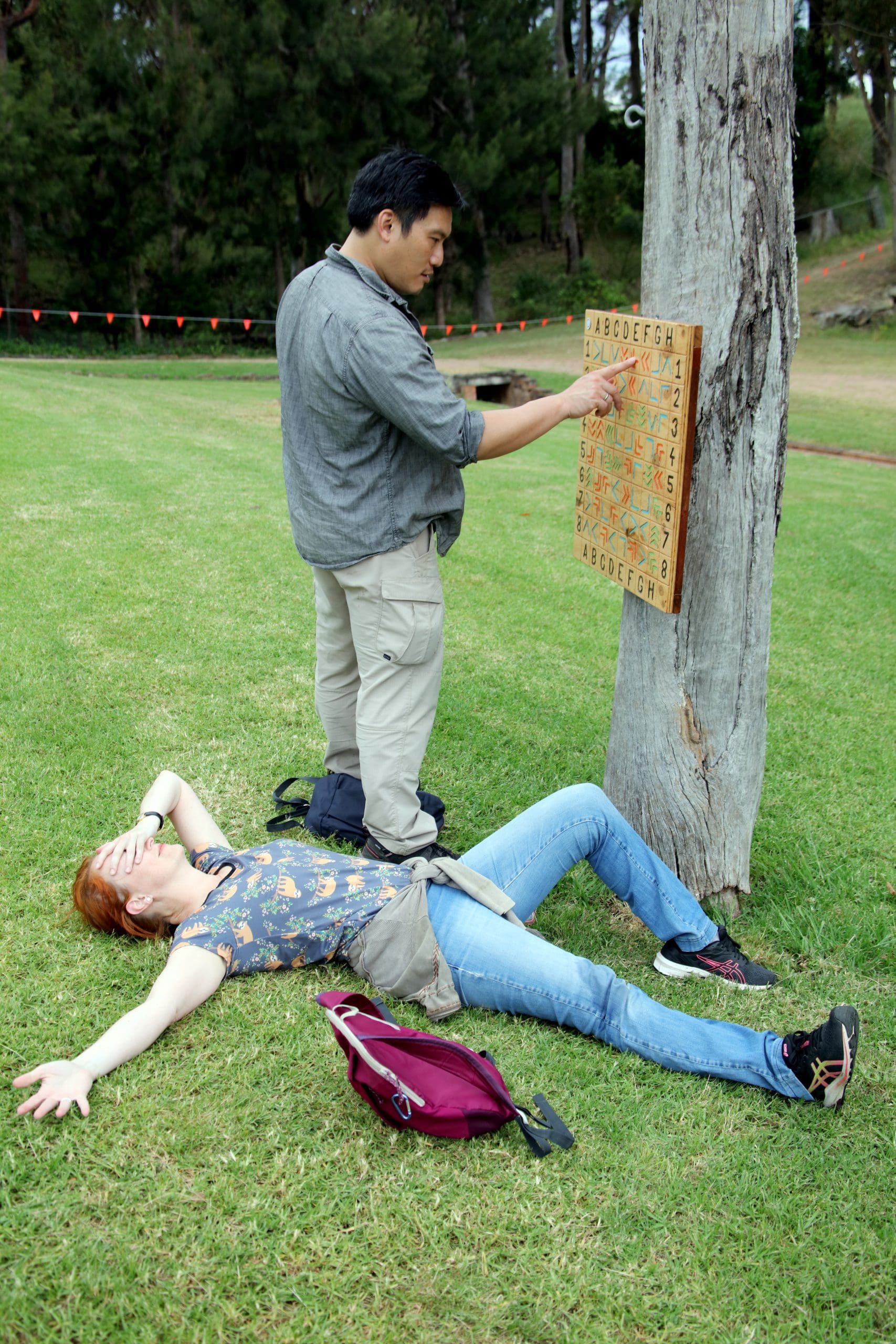 An outdoor activity following a trail of fun and challenging puzzles.

Outdoor Escapade – Stumped
This is fun outdoor activity which is exposed to the elements.
There is a 10 min briefing and the activity should take from 1.5 – 2 hours depending on experience and team size.  Allow for a total of 2 hours on site.
At least one person in the team will require a smart phone with internet access to be able to complete this activity.  The larger screen on a tablet/ipad makes it easier to use.  Make sure your devices are fully charged before arrival or bring a portable charger with you.
Bring a notepad and pen to assist with some puzzles.  Umbrella is handy even on sunny days to prevent screen glare.
Wear flat closed-in shoes as you are walking around grassed and gravelled areas solving puzzles along your escapade.
We recommend no more than 6 players around a puzzle at a time, we therefore will split your group into smaller teams for large bookings.  At least 1 adult is required to participate in each team.
This activity is only run during the day due to lighting after sunset.
We have picnic tables around the site, you are more than welcome to bring a picnic and pause the game for a break at any time.
Difficulty: 3     Duration:  60-90 minutes
| Players | 2 - 4 | 5 - 9 | 10 - 14 | 15 - 30 | Family (2 Adults + 4 Children) |
| --- | --- | --- | --- | --- | --- |
| $ - Per Player / Family | 50 | 45 | 42 | 40 | 200 |
Family Friendly Fun – Outdoor Activity  – Suits all Ages – No experience required.
Children, Parents, Grandparents and friends get to combine their problem solving skills in a practical and interactive outdoor experience.
(children must be accompanied by a participating adult).
If you have any questions or require assistance with a booking then please call us on
8005 0077