Elude Escape Rooms offer in-house Team Building where we come to you. Have you tried everything and want something new and exhilarating for your next Conference or team meeting?
Let the team at Elude Escape Rooms challenge your staff and help you to achieve key business objectives. Engage groups in stimulating puzzles that build on team-work skills, encourage trust and lateral thinking.
We can facilitate 40 participants per session.
Prices start from $750.
For a quotation specific to the needs of your business, please call 8005 0077 or email Elude with your enquiry and we can assist you with a tailored event to suit your business outcomes.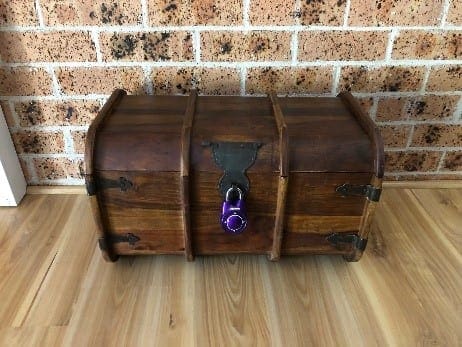 Imaginative and varied clues, tasks and challenges created the perfect environment for team building fun and the opportunity to apply some lateral thinking. It was very well organised and felt like a real accomplishment to "escape". Gamesmasters were superb and the location was great too. All in all highly recommended and looking forward to doing another one soon.

David Biddle
By far, the trickiest escapes we've ever undertaken, but laughs galore too.
Darren and Julia were a hoot. They are so obviously passionate about their rooms and they were as excited about our visit as we were.
The day was all round fantastic from the moment we arrived to the moment we left.
We can't wait to see what Darren and Julia have up their sleeves.
We will be recommending Elude to everyone we meet.

Allison Crockett

We had a fantastic time at Elude Escape Rooms
Every clue was logical and sequential which works well with my brain type. Definitely recommend 3 or more people as this room requires team work in more ways than one 😉
Darren and Julia, the owners, are such lovely, passionate and helpful people.

Laila Grace

Perpetual Room at Elude is the best escape room yet